A change ahead
OUR MISSION AND VISION EVOLVES
INTO GREATER RESOURCES THAN EVER
This is an announcement that as of January 1, 2018, The Global Conversation internet platform will cease to function as it has in the past — and that, in the second quarter of the upcoming year, it will be closed down altogether, with its function supported by other CWG platforms now online.
This change is the result of our team refining our mission and our vision, as our digital presence has evolved to new levels of sophistication. That transformation has produced a change in my own personal priorities, allowing me to spend more time with more people online than this platform allows me the opportunity to do.
Presently — as one regular visitor here called to my attention in a recent post — a very small number of visitors come to this site. I find that my outreach efforts are not being utilized here in an energy-efficient way.
The purpose of The Global Conversation has been to create a place where people could discuss topics of the day as presented in headline articles revolving around the messages of Conversations with God, trade ideas back and forth, pose and respond to questions among themselves, and, in general, produce an ongoing conversation at the intersection of spiritual and temporal matters.
The site served that purpose, with a fair number of people participating, in its earlier years. In more recent times, participation has plummeted, to a place where now, on an active day, perhaps 12 or 13 people may come to the site.
In the meantime, a worldwide internet platform called CWG Connect now lists nearly 6,000 members, with the number growing daily. That is understandable, as the Connect site offers a highly sophisticated and vast array of resources — video, audio, and written — for persons wishing to delve deeply into topics that arise around the CWG messages.
The Global Conversation has essentially evolved into the Community Forum, which is part of The CWG Village at CWG Connect — and that is just one facet of a multi-level site that includes a wonderful list of written articles of interest, an Ask Neale column for people wanting to question me, specifically, about the meaning and interpretation of the messages in CWG, a daily excerpt from one of the most powerful texts in the CWG body of work, with a place for reader comments and interactions, a Weekly Reader focusing in-depth on a major element of spiritual interest, CWG Radio, with its archive of fascinating programs and interviews, regular contributions from CWG Voices (a group of messengers and mentors steeped in how to apply the material in everyday life), and many other resources, features, and opportunities for spiritual expansion.
As well, for people looking for global spiritual involvement that reaches into the business and social leadership community, the wonderful work of Humanity's Team (www.HumanitysTeam.org) has grown into a stunning resource. And if it is spiritual activism one is looking for, there is www.EvolutionRevolution.net.
I contribute commentary on each of these platforms, as well as at my own Facebook page, which has close to half a million followers. Within that context, it may be understandable that my participation here at The Global Conversation, with its dozen or so regular visitors, might not be considered the highest and best use of my personal energy at the age of 74.
We will, therefore, be keeping the Comment Section of this platform open beginning January 1 for anyone wishing to continue their "chat room experience" here, and, as we move into the second quarter of the year, we will forward The Global Conversation link to www.CWGConnect.com, with its huge collection of resources, and its Community Forum in the CWG Village.
Several of the "regulars" visiting here have already joined in the ongoing conversations there, and I hope that all of you who have enjoyed visiting here will find it equally stimulating to join in the exchanges there.
Meanwhile, as we approach these changes, I send you my very best wishes for a happy Holiday Season! May God's blessings flow to you and through you in the days and weeks ahead.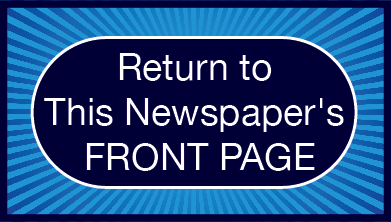 Please Note:
The mission of The Global Conversation website is to generate an ongoing sharing of thoughts, ideas, and opinions at this internet location in an interchange that we hope will produce an ongoing and expanding conversation ultimately generating wider benefit for our world. For this reason, links that draw people away from this site will be removed from our Comments Section, a process which may delay publication of your post. If you wish to include in your Comment the point of view of someone other than yourself, please feel free to report those views in full (and even reprint them) here.
Click here to acknowledge and remove this note: