Phoenix Tears : the Rick Simpson Story
Earlier this year I was asked to edit Phoenix Tears, the Rick Simpson Story, a book that chronicles the series of events leading to the rediscovery of the medicinal role of hemp oil in curing serious illness, and the author's attempt to bring this knowledge into the public domain. Spanning a decade, Rick Simpson's courage in sharing his newly found knowledge has earned him deep respect whilst at the same time incurring the wrath of the legal system that eventually forced him into exile, from which he has only recently emerged.
From a small town in Nova Scotia, we learn how the author's early experiences with illness in his own family was to influence his later decision to provide hemp oil to people who came looking for it. Produced on his own property and provided free of charge, we see that it was a deep compassion that drove Rick to help others whilst at the same time having to deal with constant interference and opposition from local groups. Eventually such would be the demand for hemp oil that instruction videos would be made available to demonstrate the distillation process, the intention being to supply people with the information whereby they could produce the oil themselves.
Since this story began, Rick has cured both himself and many others of various illnesses with hemp oil, as well as continuing to share the information that empowers everyone to do likewise for themselves. Traveling throughout Europe, giving talks and seminars, his desire is to awaken us all to the healing power of arguably the most medicinal plant Mother Earth has produced, and in doing so reconnect to our own healing potential.
Available from www.phoenixtears.ca
(Gemma Phelan is from Ireland where she works as an editor. In her spare time, she enjoys giving musical recitals and teaching various complementary healing modalities.)
(If there is a book, movie, music CD, etc. that you would like to recommend to our worldwide audience, please submit it to our Managing Editor, Lisa McCormack, for possible publication in this space. Not all submissions can be published, due to the number of submissions and sometimes because of other content considerations, but all are encouraged. Send submissions to Lisa@TheGlobalConversation.com. Please label the topic: "Review")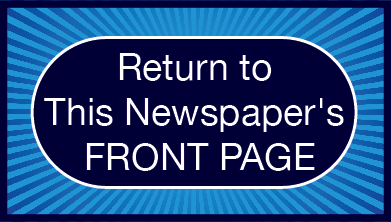 Please Note:
The mission of The Global Conversation website is to generate an ongoing sharing of thoughts, ideas, and opinions at this internet location in an interchange that we hope will produce an ongoing and expanding conversation ultimately generating wider benefit for our world. For this reason, links that draw people away from this site will be removed from our Comments Section, a process which may delay publication of your post. If you wish to include in your Comment the point of view of someone other than yourself, please feel free to report those views in full (and even reprint them) here.
Click here to acknowledge and remove this note: