Blessed are the flexible for they shall not be bent out of shape!
Perhaps one of the most important health choices I make these days is my Yoga practice. I was introduced to Yoga in my thirties by a friend; she went for 30 days and I went for 3 years. Within in a short period of time the benefits of Yoga transformed me and life has never been the same.
Yoga, meaning "union," has been practiced for more than 5,000 years, and currently, millions of Americans are enjoying its health benefits. Yoga can hardly be called a trend. Most yoga classes focus on learning physical poses, which are called asanas. They also include some form of breathing technique, and I like classes that include meditation as well.
Yoga classes are designed for energy and relaxation while teaching you how to move your body in new ways. The focus of Yoga is on honoring your body where it is today, moving toward your "edge" but not past it.  Each practice is new, so we meet our body again for the first time with each pose. The health benefits come from enabling you to develop your flexibility, strength, and balance, but this is only part of the gift of this powerful practice.  Yoga is about creating balance of body, mind, emotion, and spirit.
The practice of Yoga, which for me is meditation, works remarkably well to achieve this harmony and helps the mind to work in sync with the body.  How often do we find conflicts in our mind that weigh heavily upon us?  The Yoga mat is one of the best places to leave this worry and stress behind.
The meditative practice of yoga helps in achieving an emotional balance through detachment or what I like to call "dropping the rock"! Meditation creates the space to be here now; a place where you are not negatively affected by what's going on around you. This, in turn, creates a remarkable calmness and a positive outlook, which has tremendous benefits on physical health. I leave my stress at the door, at least for an hour at a time, and I find with continued practice the leaving-it-all-behind benefits last longer and longer.
Yoga is a light, which once lit, will never dim. The better your practice the brighter your flame. – B.K.S Iyengar
Here are just some of the tangible benefits that can be achieved through yoga.
Physical Benefits:
Improved Digestion
Weight loss
Improved posture
Increased flexibility & strength
Optimal breathing
Reduced headaches and upper body tension
Reduction of symptoms from old illnesses and injuries
Deeper sleep
Mental Benefits:
Increased ability to manage stress
Improved focus and concentration
Better memory
More creativity
Emotional Benefits:
A sense of emotional freedom
Increased enjoyment of life
Increased freedom of expression
More peace of mind
More feelings of empathy & love
Increased self-confidence
Aids in grief recovery
Spiritual Benefits:
Connection with the purpose of life
Experiencing more joy
Brightness of spirit
Increased optimism
Increased creativity
I think you will agree that the benefits of Yoga are many.
With the popularity of Yoga now, most places have Yoga centers. Find one in your town and try it out. If you don't have a studio near you, bring Yoga home in the form of a DVD.  Yoga truly is one the most powerful, profound technologies available today.  And with regular  practice, you can improve your life greatly at every level.  And with that said, I am off to do just that! – JR
(J.R. Westen, D.D. is a Holistic Health & Spiritual Counselor who has worked and presented side-by-side with Neale Donald Walsch for over a decade. He is passionate about helping individuals move beyond their emotional and spiritual challenges, transforming breakdowns into breakthroughs. His coaching provides practical wisdom and guidance that can be immediately incorporated to shift one's experience of life. As is true for most impactful teachers, J.R.'s own struggles and triumphs inspired him to find powerful ways of helping others. Sober since June 1, 1986, J.R.'s passion for helping individuals move through intense life challenges drove him to also specialize in Addiction and Grief Recovery. J.R. currently shares his gift of counseling & coaching with individuals from around the world through the Wellness Center, Simply Vibrant, located on Long Island N.Y.  In addition, he works with Escondido Sobering Services and serves on the Board of Directors for the Conversations with God Foundation. He can be contacted at JR@theglobalconversation.com, or to book an appointment, write support@simplyvibrant.com.)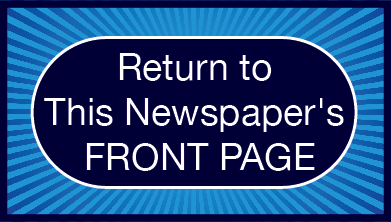 Please Note:
The mission of The Global Conversation website is to generate an ongoing sharing of thoughts, ideas, and opinions at this internet location in an interchange that we hope will produce an ongoing and expanding conversation ultimately generating wider benefit for our world. For this reason, links that draw people away from this site will be removed from our Comments Section, a process which may delay publication of your post. If you wish to include in your Comment the point of view of someone other than yourself, please feel free to report those views in full (and even reprint them) here.
Click here to acknowledge and remove this note: