Keeping the Thanksgiving "G" in gratitude rather than gluttony & guilt…
We all know what Thanksgiving day is suppose to represent; gratitude for our abundance and good fortune. But how often does it actually become an excuse for gluttonous behavior that leads to guilt? Making healthy choices can be challenging this time of year, given that the tradition itself is built around an abundance of food and drink. And if you happen to be an addict, a dis-ease that can make any holiday more challenging, this particular one can represent disaster…if you allow it.
But is that what this day is for? How does gluttonous behavior represent gratitude for an abundant crop? How does behavior that leads to guilt fulfill that which this day is meant to represent? Of course neither does and only conscious choices and decisions today will create a day of Thanksgiving, rather than the alternative g's which could be had at your expense.
Perhaps a reminder of Thanksgiving's beginning will help set the stage for the grateful G to be experienced today.
As the Thanksgiving story goes…the pilgrims crossed the Atlantic in the year 1620 in the famous sailing vessel Mayflower. Around a 100 souls traveled for nearly two months through extreme difficulties, and after the long sea journey of 66 days, the pilgrims reached the shores of Massachusetts at Plymouth rock on December 11, 1620. 46 of them died due to extreme cold that first winter in their new world, but in the spring of 1621, native Indians taught the pilgrims how to grow foods like corn, beans and pumpkins which helped them to survive. And in the autumn of 1621, they held a grand celebration and feast to thank God for their abundant harvest…and the communal dinner, that is now popularly known as The Thanksgiving Day Feast, was born. In 1863, President Abraham Lincoln, weary from Civil War, asked all Americans to set aside the last Thursday in November as a day of Thanksgiving…and a tradition was built that has lasted the test of time.
As we are reminded in this childhood history lesson, there was great cost and sacrifice given by those who sought religious freedom, and perhaps just freedom itself, as they were willing to risk it all to take the journey into the unknown with faith and hope as their guide. As anyone who has sacrificed for a cause or dream will attest, gratitude for reaping those kinds of rewards are deeply felt, especially given the price paid for having them realized.
Speaking of cost and sacrifice, the stories of gratitude around those who are fortunate enough to have a dinner table this year will be plenty. I am thinking of my friends on the East Coast for example. My office is located on Long Island New York, which you may have noticed has been in the news a great deal of late. A unfriendly miss named Sandy arrived uninvited a couple of weeks back, and she decided to wreak havoc in millions of lives. Sandy packed a double wallop for many, not only by stripping some of everything they owned, but over a hundred paid the ultimate cost with their lives. No one was left untouched by her aftermath, even if they made it through without a scratch.
New Yorkers are no strangers to dealing painful events and they once again have risen to meet the challenges left behind from the unwanted changes visited upon them by that uncaring bitch – of a storm. Grief stricken as so many still are, dealing with the shock of what has happened, yet still getting up everyday and attempting to return life to some kind of normal. I know Thanksgiving will take on a deeper meaning for most East Coasters this year, as it can for each of us that bore witness to the human spirit which shone through the survivors.
Marcus Aurelius said: "When you arise in the morning, think of what a precious privilege it is to be alive, to breath, to think, to enjoy, to love". Yes that is what this day of Thanksgiving can represent for you. If that is what you choose to focus on today the gratitude will flow at will.
I was reflecting on past Thanksgivings and the struggle I have had, even in the best of times, when it comes to making good food choices at these holiday feasts. I am not sure what it is about special occasions that makes it more challenging than other days to be healthy, besides the simple abundance of those tempting offerings that adorn holiday tables everywhere. These days for me planning ahead makes all the difference when it comes to making healthy food and drink choices that leave me feeling fulfilled rather than stuffed like that turkey. So with my decision in place to be grateful today, a choice that benefits me everyday I make it, the practical side of me offers a healthy treat recipe that can make your day sweet without the guilt attached with some of the other food choices that may be presented at your feast. Here then I offer my guiltless goodie…
GUILTLESS BROWNIES
1/4 cup Grade B Maple Syrup
1/2 cup Coconut oil
1 tsp Vanilla
2 Eggs
1/2 cup Oat Bran
1/4 cup ground Flax Seed
1/2 cup Dark Cocoa Powder
1/2 tsp Baking Powder (note–>not baking soda)
1 pinch Sea Salt (for balance)
2 shakes cinnamon
1/2 cup Unsweetened Applesauce
1/4 cup Unsalted Almond butter
1/2 cup Organic Raisins, Walnuts or/and Coconut flakes
1 cup dark chocolate or carob chips
LOTS of LOVE!
Note: can add 1 ripe banana for extra moist brownies
Heat oven to 350
Mix Maple Syrup, Butter Spread, Vanilla, Eggs, Peanut Butter & Applesauce together. Then toss in the raisins/walnuts & 1/2 cup of the carob chips.
In separate bowl, mix dry ingredients; oat bran, baking powder, salt, cocoa, cinnamon, flax, etc.
Then, as guessed, mix dry ingredients into the wet bowl and spread into greased square pan (Trader Joes has a great spray olive oil) 8x8x2 inch pan, if possible.
Bake for 22 minutes, then turn oven off and add the 2nd half of the carob chips (1/2 cup, although I usually add more) on top of cooked brownies. Close oven and let warm for 1 minute.
Be sure to not leave in too long with chips on top or it will ruin the spread-factor (no fun).
Take out and spread melted carob or dark chocolate chips on top to make icing. Cover to keep moist, then eat when even the slightest bit ready and enjoy!!
Finally, I ask you to take a moment in reply here to offer what your gratitude will be on this Thanksgiving day. Writing is perhaps one of the greatest action tools there is in creating your life experience. Enrolling others in your vision will also help us all to create a Happy Thanksgiving day! And I do hope it is a happy one for you but hope is not required when choice is made. Remember your choice to BE grateful along with your actions today is what will create your reality. You are a powerful creator…choose wisely.
No matter what is happening in the circumstances area of your life, may you create this day as the most incredible Thanksgiving ever. And then perhaps, consider making that choice each and every day going forward, because everyday can be Thanksgiving day. Imagine then, a world where the greater number of us chose gratitude over guilt, love over fear, peace over war etc. etc. etc.
There is much to be grateful for today – how will you choose to express and fulfill that state of beingness? Holding you all in prayerful gratitude – JR
(J.R. Westen, D.D. is a Holistic Health & Spiritual Counselor who has worked and presented side-by-side with Neale Donald Walsch for over a decade. He is passionate about helping individuals move beyond their emotional and spiritual challenges, transforming breakdowns into breakthroughs. His coaching provides practical wisdom and guidance that can be immediately incorporated to shift one's experience of life. As is true for most impactful teachers, J.R.'s own struggles and triumphs inspired him to find powerful ways of helping others. Sober since June 1, 1986, J.R.'s passion for helping individuals move through intense life challenges drove him to also specialize in Addiction and Grief Recovery. J.R. currently shares his gift of counseling & coaching with individuals from around the world through the Wellness Center, Simply Vibrant, located on Long Island N.Y.  In addition, he works with Escondido Sobering Services and serves on the Board of Directors for the Conversations with God Foundation. He can be contacted at JR@theglobalconversation.com, or to book an appointment, write support@simplyvibrant.com.)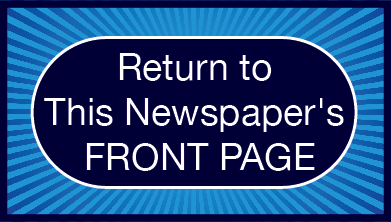 Please Note:
The mission of The Global Conversation website is to generate an ongoing sharing of thoughts, ideas, and opinions at this internet location in an interchange that we hope will produce an ongoing and expanding conversation ultimately generating wider benefit for our world. For this reason, links that draw people away from this site will be removed from our Comments Section, a process which may delay publication of your post. If you wish to include in your Comment the point of view of someone other than yourself, please feel free to report those views in full (and even reprint them) here.
Click here to acknowledge and remove this note: