Tree of Life
Everything taking place within the realm of our experience is subject to the application of our thoughts, perspectives, and beliefs…which is why you will either deeply appreciate Director Terrence Malick's movie "Tree of Life" or you will leave feeling bewildered.
This 139-minute film has very little dialogue except for the occasional voice-over narration asking enigmatic questions to God like, "Where were You?  Where do You live?  Are You watching me?  I want to know what You are.  I want to see what You see."  This movie does not tell you what to think, or how to think, but rather it provides the movie-goer an opportunity to think about and actually participate in some of life's most perplexing and unanswered questions about evolution, God, death, heaven, human connection, the end of the world — and to become a collaborator in its meaning.
The movie centers around a troubled family in Waco, Texas, in the 1950s where three pre-teen boys are living with their strict authoritarian father (played by Brad Pitt) and gentle loving mother (played by Jessica Chastain), each parent symbolizing a different perspective about the "way" through life…the way of nature or the way of grace.  She is ethereal, a loving presence, angelic; he is a businessman and a traditionalist who is prone to anger.
Awe-inspiring and dramatic cinematography contrasts ideologies of "spirituality" and "survival of the fittest" within the world of this young family's triumphs, conflicts, and day-to-day life experiences, connecting them with the birth, evolution, and eventual demise of the universe.  Predominantly placed in the film is a breathtaking 15-minute video sequence containing stunning footage of the "Big Bang," the creation of the earth and the earth's first organism, the age of the dinosaurs, concluding with the destruction of the earth by a large meteor.
Writing a review for a controversial movie that is so wide open to interpretation is a challenge without sharing what the film personally meant to me.  So I would recommend that if you want to experience a movie that will make you say "Wow!"  "What?"  "Hmm,"  "Aww," "No Way," "Oh, I get it," "Wait, I'm confused," and "Amazing" all at the same time, that you check out "Tree of Life."
"Tree of Life" can be found on Netflix and is available on video from most movie rental sources.
(Lisa McCormack is the Managing Editor & Administrator of The Global Conversation.  She is also a member of the Spiritual Helper team at www.ChangingChange.net, a website offering emotional and spiritual support. To connect with Lisa, please e-mail her at Lisa@TheGlobalConversation.com.)
(If there is a book, movie, music CD, etc. that you would like to recommend to our worldwide audience, please submit it to our Managing Editor, Lisa McCormack, for possible publication in this space. Not all submissions can be published, due to the number of submissions and sometimes because of other content considerations, but all are encouraged. Send submissions to Lisa@TheGlobalConversation.com. Please label the topic: "Review")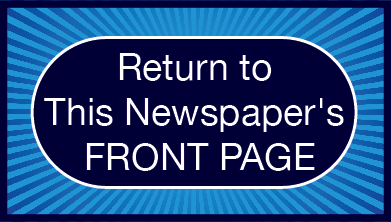 Please Note:
The mission of The Global Conversation website is to generate an ongoing sharing of thoughts, ideas, and opinions at this internet location in an interchange that we hope will produce an ongoing and expanding conversation ultimately generating wider benefit for our world. For this reason, links that draw people away from this site will be removed from our Comments Section, a process which may delay publication of your post. If you wish to include in your Comment the point of view of someone other than yourself, please feel free to report those views in full (and even reprint them) here.
Click here to acknowledge and remove this note: