You are Driving me to Drink!
Okay, we have all heard someone say that, whether it was in jest or someone actually meant "I am going to drink because I can't deal with you."  Oftentimes the loved ones of an addict will actually believe that they are causing the addict to use, and they may just be right.
By no means am I saying that the user would not be using if those around them simply conformed to their wishes.  What I am saying is that the person who is in early stages of recovery has an enormous amount of guilt and shame to work through in order to maintain sobriety.  The distractions of an unhealthy relationship can be the stumbling block the person in early recovery cannot hurdle.
The co-dependent has become so reactionary that they lose themselves totally in the others problem.  They either obsess over how to gain or maintain sobriety for the abuser, or they demand reparations for all the past damage before the significant other is ready or able to give it.  This is why it is so vital for the co-dependent to accept that they have been affected by the disease and face the dysfunction it has create in their own life.  As we fall together, so too shall we grow together.
There are three possible outcomes for a recovering alcoholic or drug addicts and their families:
1.  The spouse or family finds a program and recovers and the user recovers.
2.  The spouse or family does not recover and the user relapses.
3.  The spouse or family does not recover and the user leaves the family to stay in recovery.
I understand how hard it is for someone who has lived with a person in active addiction to accept that they have contracted the same disease.  I know in the minds of many this sounds like an indictment on the "victim."  I assure you that it is not an attack.  Your wounds are real, your anger is valid, and your inability to trust is understandable.  What I am trying to convey here is that you have put life on hold while you did the best you could to try and get a handle on a seemingly impossible situation.  In order for you to regain your sense of normalcy, you must engage yourself in the process of re-discovery of self.
We are in relationships to experience our highest thoughts about who we are and why we are here.  In a functionally loving relationship, we work together for the highest good.  My best asset to another is my own understanding of my purpose in life.  When I take care of me, I am taking care of "we."  This is precisely what the 12-step programs are geared towards, redefining me in a healthy and positive way.
It is particularly important to define personal boundaries in a working relationship between a co-dependent and a person in recovery.  In all relationships one must let their counterpart know what is acceptable and what is not.  Most often we do not know what our boundaries are until they are crossed.  Once we are aware of an issue, we must then find the most effective way to inform the other of our discovery.
Communication is something that in most cases had broken down many years prior to the point of both parties getting into recovery, yet it is essential to work towards finding a compassionate and understanding way of communication as soon as possible.  Many times we don't share our thoughts and feelings due to our own made-up story of possible outcomes of doing so.  This is can no longer be acceptable in recovery.  There is no room for sweeping our problems under the rug and acting like everything is fine.  We must create a space that is safe for our self and our other to express themselves.
My suggestion to anyone who finds themselves affected by a significant other's abuse would be to find  an appropriate 12-step meeting, such as Al-Anon, or Alateen, CODA, Nar-Anon, etc.  Determine what it is you would like to do moving forward and take steps towards doing that.  Define what you will not accept and communicate that to the addict in your life.
(Kevin McCormack is a "Conversations with God" Life Coach, a Spiritual Helper on www.changingchange.net, and an addictions recovery advisor.  To connect with Kevin, please email him at Kevin@theglobalconversation.com.)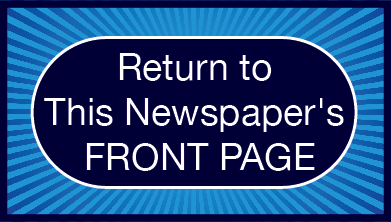 Please Note:
The mission of The Global Conversation website is to generate an ongoing sharing of thoughts, ideas, and opinions at this internet location in an interchange that we hope will produce an ongoing and expanding conversation ultimately generating wider benefit for our world. For this reason, links that draw people away from this site will be removed from our Comments Section, a process which may delay publication of your post. If you wish to include in your Comment the point of view of someone other than yourself, please feel free to report those views in full (and even reprint them) here.
Click here to acknowledge and remove this note: