The last supper with heavenly treats…
As I write this column, it's just hours before the Mayan end of the world prediction is meant to happen, and with my time being short, I'm not taking any chances. I am having some yummy holiday treats to celebrate life…but just in case I make it through, these treats won't ruin my healthy diet and I can use them all holiday season long!
Here are some treat recipes from my end of the world party that you can enjoy at your holiday events as well!
Enjoy!!
Holiday Oatmeal Cookie
Ingredients:
3/4 cup vegan butter (earth balance)
1 cup packed coconut sugar
1 tsp vanilla
1/2 cup hemp, almond or coconut milk
1 cup oat or almond flour
1/2 tsp baking soda
1/2 tsp salt
1 tsp cinnamon
1/2 tsp cloves
1/2 tsp nutmeg
1 cup chopped walnuts
1 cup raisins
3 cups rolled or quick cooking oatmeal
Preparation:
Preheat oven to 350°F.
Beat together the sugar, butter and vanilla until smooth and fluffy. Add the milk and mix until combined.
Add the flour, baking soda, salt and spices, and stir until well mixed. Add the remaining ingredients. Batter will be very thick.
Drop 3 inch balls onto cookie sheet and flatten slightly. Bake 12-15 minutes, or until done. Cookies will still be slightly soft and chewy. Yum! Enjoy your healthy oatmeal raisin cookies!
Just in case it's not the end of the world, this Pumpkin Pie recipe is to live for!
Ingredients (makes 2 pies):
8 ounces tofu cream cheese
30 ounces (about 3 3/4 cups) canned Pumpkin Pie Mix
1 1/4 cups soaked raw cashews (soaked overnight in salted water)
3 Tbsp lemon or orange juice
2 tsp cinnamon
2 pie crusts
handful of cashews for garnish
Crust Ingredients:
3 tbsp flax seed meal OR 1.5 tbsp Chia Seed meal
1/4 cup plus 2 tbsp applesauce
1 tbsp apple cider vinegar
8 drops vanilla liquid stevia
1 tbsp honey
1/4 cup coconut oil, liquified
1 cup almond meal flour
1/2 cup coconut flour
1 tsp baking soda
1 tsp baking powder
Filling Ingredients:
2 cups cooked pumpkin
1 cup coconut milk
1/3 cup coconut sugar
1/8 to 1/4 tsp vanilla liquid stevia (one or two droppers-full, or to your taste)
1 tsp vanilla
2 tsp pumpkin pie spice
3 tbsp Gelatin that has been completely dissolved into 1/4 cup boiling water
Instructions:
Mix all crust ingredients with a hand mixer. Roll out dough and place in pie pan.
In a blender or food processor, combine all filling ingredients until smooth. Pour into pie shell and refrigerate overnight.
Soak your raw cashews in salted water overnight or at least 6 hours. They should break apart easily and be tender to bite when properly soaked.
Preheat oven to 375.
Drain your nuts and set aside. Also set aside about 15-20 cashews for garnish. Gather all ingredients and set aside as well.
In a food processor, add the cream cheese, pumpkin pie mix (or substitute ingredients), cashews and lemon juice. Blend on high until a creamy mixture is reached. Pulse in additional cinnamon (other spices may be added as well).
Pour your puree into your two pie crusts.
Swirl and smooth top with fork. Dot on cashews around the edge and center as you'd like.
Bake at 375 for 30 minutes. Cool. Place in fridge to firm before serving. Enjoy!
Finally, Guiltless Brownies
1/4 cup Grade B Maple Syrup
1/2 cup Coconut oil
1 tsp Vanilla
2 Eggs
1/2 cup Oat Bran
1/4 cup ground Flax Seed
1/2 cup Dark Cocoa Powder
1/2 tsp Baking Powder (note–>not baking soda)
1 pinch Pink or Sea Salt
2 shakes cinnamon
1/2 cup Unsweetened Applesauce
1/4 cup Unsalted Almond butter
1/2 cup Organic Raisins, Walnuts or/and Coconut flakes
1 cup dark chocolate or carob chips
LOTS of LOVE!
Note: can add 1 ripe banana for extra moist brownies
Heat oven to 350
Mix Maple Syrup, Butter Spread, Vanilla, Eggs, Almond Butter & Applesauce together. Then toss in the raisins/walnuts & 1/2 cup of the carob chips.
In separate bowl, mix dry ingredients; oat bran, baking powder, salt, cocoa, cinnamon, flax, etc.
Then, as guessed, mix dry ingredients into the wet bowl and spread into greased square pan 8x8x2 inch pan, if possible.
Bake for 22 minutes, then turn oven off and add the 2nd half of the carob chips (1/2 cup, although I usually add more) on top of cooked brownies. Close oven and let warm for 1 minute.
Be sure to not leave in too long with chips on top or it will ruin the spread-factor (no fun).
Take out and spread melted carob or dark chocolate chips on top to make icing. Cover to keep moist, then eat when even the slightest bit ready and enjoy!!
Did we survive? Am I in heaven or was it just these treats?!
Well, I hope the fact that you're reading this means we all survived the end, and I also hope that you have the best holiday season ever. May 2013 be a healthy, happy and prosperous year for you all. Blessings – JR
(J.R. Westen, D.D. is a Holistic Health & Spiritual Counselor who has worked and presented side-by-side with Neale Donald Walsch for over a decade. He is passionate about helping individuals move beyond their emotional and spiritual challenges, transforming breakdowns into breakthroughs. His coaching provides practical wisdom and guidance that can be immediately incorporated to shift one's experience of life. As is true for most impactful teachers, J.R.'s own struggles and triumphs inspired him to find powerful ways of helping others. Sober since June 1, 1986, J.R.'s passion for helping individuals move through intense life challenges drove him to also specialize in Addiction and Grief Recovery. J.R. currently shares his gift of counseling & coaching with individuals from around the world through the Wellness Center, Simply Vibrant, located on Long Island N.Y.  In addition, he works with Escondido Sobering Services and serves on the Board of Directors for the Conversations with God Foundation. He can be contacted at JR@theglobalconversation.com, or to book an appointment, write support@simplyvibrant.com.)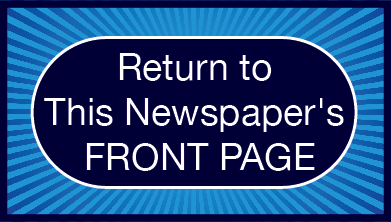 Please Note:
The mission of The Global Conversation website is to generate an ongoing sharing of thoughts, ideas, and opinions at this internet location in an interchange that we hope will produce an ongoing and expanding conversation ultimately generating wider benefit for our world. For this reason, links that draw people away from this site will be removed from our Comments Section, a process which may delay publication of your post. If you wish to include in your Comment the point of view of someone other than yourself, please feel free to report those views in full (and even reprint them) here.
Click here to acknowledge and remove this note: