What role are you playing?
"All the world's a stage,
And all the men and women merely players:
They have their exits and their entrances;
And one man in his time plays many parts,
His acts being seven ages."
~ William Shakespeare's "As You Like it"
During my years as an elementary teacher, I would encourage the children to role-play. It was an enjoyable alternative to teacher-led learning, both for the younger children who engrossed themselves in mimicking their favorite animal or activity, and for the older children, it provided an opportunity to acquire a deeper understanding of a character or scene they were studying.
One day, a group of younger children were role-playing the person they wanted to be when they grew up.  A boy held an imaginary hose as he put out a 'fire,' whilst a girl, playing the role of doctor, questioned a 'patient' about his health.  As each child took turns to explain to the class who they were pretending to be, a small voice was heard from the back of the group, "Who are you pretending to be, teacher?"
Although a seemingly innocuous question, only in later life, when addressing the choices I had made for myself, did I wonder whether they had been made for my own good or merely for the good of the role I had chosen to play.   The language of role-play peppers our conversation.  We hear about 'the role of the parent,' 'our role in society' or 'defining our role.'  It is as though, upon entering adulthood, role-play is a given.  Having pretended to be someone else as children, it is now assumed that we have sufficiently perfected our role so as to avoid the reveal of our true nature. Sadly, though, unlike the child who reverts back to themselves once the game is over, many adults have so refined their role that they have come to define themselves by it.
It could be said, however, that it is in infancy where we learn the fundamentals of role-play, when we tune into the primary caregivers' needs that are inextricably linked to our own. Derived from survival instinct, the infant intuitively feels what they need to do in order to ensure that their own physical and emotional needs are met. So from the earliest stage, we behave in a way that pleases our caregivers, because the more pleased they are with us, the more loved we feel by them, in which case it appears that the greatest role we play in our lives is motivated by the primal need to be unconditionally loved and accepted.
In the event that our needs are being met, the question arises as to why we would not continue role-playing as adults.  If we are already receiving unconditional love and acceptance, then there is no reason to change, except that we are not receiving unconditional love and acceptance from others, otherwise we would not continue playing a game that denies us the opportunity to unconditionally love and accept ourselves.  In other words, when we are shown how to love and accept ourselves by others, we become our own primary caregiver.
Part of the maturation process, this stage of our emotional development allows us to confidently detach from the care-giver and establish ourselves in our own power. At this point we see that role-playing is not only superfluous but a hindrance to our emotional growth and well-being.
In hindsight then, it appears that the only reason we should ever role-play is to imagine ourselves as another person, but not necessarily to be that person, otherwise we are in danger of becoming habitual repeaters of a pattern that stunts our emotional development.  We would spend our lives believing that the satisfaction of our needs depends on someone else's fulfillment of them.  Like the son who excels in the profession of his Father's choice, or the daughter's husband who was more her Mother's choice, we are all in danger of losing ourselves in a role….. unless we acknowledge that it is each individual alone who is the source of their own fulfillment, at which point our relationships become truly authentic as we come to recognize the authenticity within ourselves.
(Gemma Phelan is from Ireland where she works as an editor. In her spare time, she enjoys giving musical recitals and teaching various complementary healing modalities.)
(If you would like to contribute an article you have authored to the Guest Column, please submit it to our Managing Editor, Lisa McCormack, for possible publication in this space.  Not all submissions can be published, due to the number of submissions and sometimes because of other content considerations, but all are encouraged. Send submissions to Lisa@TheGlobalConversation.com.  Please label the topic: "Guest Column.")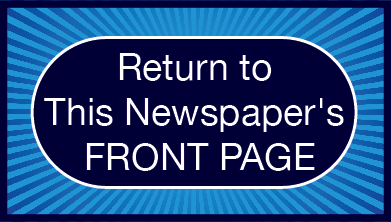 Please Note:
The mission of The Global Conversation website is to generate an ongoing sharing of thoughts, ideas, and opinions at this internet location in an interchange that we hope will produce an ongoing and expanding conversation ultimately generating wider benefit for our world. For this reason, links that draw people away from this site will be removed from our Comments Section, a process which may delay publication of your post. If you wish to include in your Comment the point of view of someone other than yourself, please feel free to report those views in full (and even reprint them) here.
Click here to acknowledge and remove this note: