I'm lonely and I attract the wrong men
I am 40 years old and I feel lonely. I live alone in a small apartment, but I have a problematic family. A couple of months ago I met someone who said he wanted a serious relationship but after we had sex one time, he changed his mind. He said we are too different and I make him very angry. I pursued him anyway and it caused a lot of trouble. What can I change in myself not to attract men who leave me so easily and cheaply? My father beat me until I was 17 years old and both of my parents are still unkind to me. Basically the problem starts in the family where I'm born, I think. I would like to be at peace with my ex-boyfriend and everyone, starting with me. Can you give me a couple of ideas that might help?… Vicki
Dear Vicki…  Thank you for reaching out and for being so open about what's going on with you. I have some gentle advice that can turn your life around rather quickly. If you can take these two simple ideas to heart and really implement them, in six months time you can find yourself in a much happier place than you are now.
1. Drop your story. Everything that happened with your family as a child, and everything that is happening now with them, and with your ex-boyfriend, is just that: It's just what's happening! There is no reason for it to define you now or for it to derail your happiness. Every day—in fact, every moment—is a new opportunity to create your life anew in the next grandest version of the greatest vision you ever held about yourself, and the time you spend in your mind, fretting about past events, is time you could be spending in the joy of the present moment. We deprive ourselves of happiness by dwelling in the past.
2. Realize your life is not about you. It is about everyone whose life you touch. This is one of the very first messages Neale received in his conversation with God. In dealing with others, don't approach them with the idea of, "What's in it for me?" Don't seek to receive a gift from someone. Rather, ask instead, "What gift can I bring to this person?" The moment you make this seemingly small change in your life, everything changes, because, Victoria, as you become the source of joy for others, you automatically receive it. This is how Life works because there is really only One of us! We are all part of the same God-energy that creates worlds. We have the same power to create that It does, and like God, we are unlimited, eternal and free. Free to think, free to choose, and free to be all that we can be. And that, dear Victoria, is what our Souls call us to do: to evolve by becoming aware of what's really going on here. And when we put our awareness on how we can help others, we automatically help ourselves.
I invite you to read Neale's book, Happier Than God. It's chock-full of great ideas to help all of us find true joy, peace and fulfillment in our lives, and they really work.
And last but not least, I leave you with this poem by George Eliot. I sincerely hope these ideas help you, dear Victoria.
Count That Day Lost
by George Eliot
If you sit down at set of sun
And count the acts that you have done,
And, counting, find
One self-denying deed, one word
That eased the heart of him who heard,
One glance most kind
That fell like sunshine where it went —
Then you may count that day well spent.
But if, through all the livelong day,
You've cheered no heart, by yea or nay —
If, through it all
You've nothing done that you can trace
That brought the sunshine to one face —
No act most small
That helped some soul and nothing cost —
Then count that day as worse than lost.
(Annie Sims is the Global Director of CWG Advanced Programs, is a Conversations With God Coach and author/instructor of the CWG Online School. To connect with Annie, please email her at Annie@TheGlobalConversation.com
(If you would like a question considered for publication, please submit your request to:  Advice@TheGlobalConversation.com where our team is waiting to hear from you.)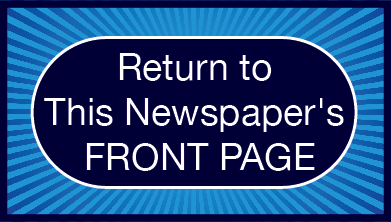 Please Note:
The mission of The Global Conversation website is to generate an ongoing sharing of thoughts, ideas, and opinions at this internet location in an interchange that we hope will produce an ongoing and expanding conversation ultimately generating wider benefit for our world. For this reason, links that draw people away from this site will be removed from our Comments Section, a process which may delay publication of your post. If you wish to include in your Comment the point of view of someone other than yourself, please feel free to report those views in full (and even reprint them) here.
Click here to acknowledge and remove this note: