Cure your stress and burn-out
If you are tired, irritable, stressed out, sleep-deprived, burned out, or exhausted, there are quick changes in food and behavior you can implement to reduce your symptoms, heal yourself, and, in the long run, prevent disease. Stress causes and accelerates chronic and terminal diseases such as cancer, heart disease, and depression. Chronic stress will give you adrenal fatigue and make you feel like you are always either exhausted or wired or alternating between both!
The stress of daily living has an enormous impact on your physical and emotional health – both good stress and bad stress. If you are experiencing back pain, dizziness, heart palpitations, low stamina, chronic infections, poor sleep, or food cravings, you may have adrenal fatigue. The adrenal glands sit on your kidneys and control hormones such as cortisol and adrenaline. If your adrenal glands aren't working properly, your thyroid and immune system will not function correctly. You may get infections repeatedly. You may lose your immune system function and your energy level may plummet.
Here are 7 things you can do to reduce your stress level:
1. Get enough sleep and sleep regular hours without exception. Go to bed at a decent hour every night. Go to bed at about the same time every night.
2. Re-evaluate your priorities.Do you need to work after normal work hours? Do you need to check your email and smart phone constantly? Do you have normal conversations and relationships with people, or are you living on electronic and social platforms? You may have relationships, family, children, and friends who miss you and want to spend time with you relaxing and sharing. Slow down and enjoy life! Figure out what life is about – is it about money and "things"? Aren't the people in your life worth more than things? Don't forget about your pets!
3. Eat whole foods – fruits, vegetables, nuts, beans, and grains. Eat only 100% whole grains and don't consume bleached, refined, or processed flours.
4. Cook at home as much as possible. Your recipes should be built by combining foods that just have one ingredient in them. This will automatically replace your consumption of processed foods with whole, healthy foods. You will know exactly what you are eating.
5. Eliminate sugar, syrups, and artificial sweeteners. Drink water or green tea unsweetened instead of sodas, sweetened drinks, or coffee. Sweeten drinks with stevia extract – it is a natural super-sweet plant that has no calories or chemicals! Eat fruits instead of sweets. Start reading your food labels and figure out how much sugar you are really eating! It's okay to eat 20-30 grams of sugar a day if you are healthy, but you might be surprised to know that there are 65 grams of sugar in that 20-ounce bottle of soda or sweetened drink.
6. Eliminate or reduce coffee consumption. Eliminate caffeine altogether or, if you must, limit it to a cup of coffee in the morning. Be aware of everything you consume that contains caffeine. Carry fresh water with you at all times and drink it instead of anything else.
7. Do an emotional cleanse. Most people benefit from digestive cleansing, but an emotional cleanse can also help dramatically. A Harvard study showed that men who are angry are three times more likely to develop heart disease. UCLA has found that stress seems to reprogram immune cells into more toxic cells that feed disease. An emotional cleanse can allow the body to reduce stress and toxicity. The most prominent stress-causing emotions are guilt, anger, shame, and negativity. Start doing self-reflection and identify the causes of these feelings if you have them. Work to rid yourself of the negativity, and if you need help, seek help from friends, support groups, or a counselor. While you are ridding yourself from the negative emotions and thoughts, replace them with positive ones that appeal to you – family, pets, friends, hobbies, work, art, anything that you love.
Try one or more of these quick fixes and let me know how your stress level is!
(Beth Anderson is a certified Holistic Health Coach and founder of the Holistic Health Hotspot in Evansville, Indiana. She is also the author of "The Holistic Diet: Achieve Your Ideal Weight, Be Happy and Healthy for Life." Beth received her training from the Institute for Integrative Nutrition. Beth is helping people improve their lives through nutrition and lifestyle education, health coaching, and by helping others to learn to make informed choices. Beth continues to spread understanding of the connection between body, mind, and spirit and encourages all to discern the truth about food, consumer products, environment, and life choices. You can find Beth on Facebook at http://www.facebook.com/HolisticHealthHotspot or email her at beth@holistichealthhotspot.com)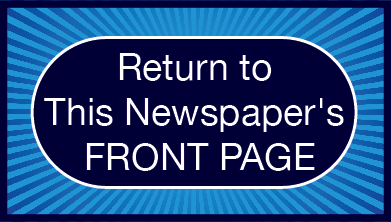 Please Note:
The mission of The Global Conversation website is to generate an ongoing sharing of thoughts, ideas, and opinions at this internet location in an interchange that we hope will produce an ongoing and expanding conversation ultimately generating wider benefit for our world. For this reason, links that draw people away from this site will be removed from our Comments Section, a process which may delay publication of your post. If you wish to include in your Comment the point of view of someone other than yourself, please feel free to report those views in full (and even reprint them) here.
Click here to acknowledge and remove this note: