OBAMA: TREAT GAY MARRIEDS
THE SAME AS STRAIGHTS
Should gay married couples have the same rights under the law as heterosexual married couples? The administration of President Barack Obama says yes — and is going to the U.S. Supreme Court to argue its case.
Administration lawyers are asking the Court to declare Section 3 of the Defense of Marriage Act unconstitutional. Section 3 is the part of the current U.S. law that says that same gender couples are prohibited from eligibility for certain federal benefits, such as the ability to qualify for and file  joint income tax returns, or to receive federal employee benefits.
In papers filed with the high court, the Administration said there are more than 1,000 federal statutes and programs arising out of current law that depend on a person's marital status. Treating gay married couples differently than straight married couples should be illegal in all of these areas, the Administration said.
The Defense of Marriage Act, in fact, singles out gay people specifically, the Administration's lawyers said, including couples who are legally married, having met all the requirements to achieve that status in the states in which they reside. Targeting them as this law does, the Administration says, is "a harsh form of discrimination that bears no relation to their ability to contribute to society." As well, the present law violates the constitutional guarantee of equal protection, its filing before the Court said.
The court filing comes as little surprise to people who heard the President's remarks about gays in his recent State of the Union message. On that occasion he said: "Our journey is not complete until our gay brothers and sisters are treated like anyone else under the law — for if we are truly created equal, then surely the love we commit to one another must be equal as well."
Opposition to any change by the Court in the Defense of Marriage Act comes in the main from Republicans in Congress, who say that the courts should stay out of the issue of gay marriage rights and let the people decide at the ballot box how they want these matters handled.
The Obama Administration told the Supreme Court, however, that there is a long history in America of discrimination against gays and lesbians. It also argued that sexual orientation bears no relation to one's ability to contribute to society as an active member of the citizenry, and should therefore not be the basis of laws that fail to grant equal rights to those citizens.
As well, said the filing, sexual orientation is a core part of a person's identity, and there is broad scientific evidence that this is not a voluntary choice — which is, the filing asserted, another reason why discrimination based on such orientation should be declared unconstitional.
But the Obama Administration filing saved its biggest argument for last. Gays, it said, have very limited political leverage, and what progress has been made on their behalf has not been uniform, and where it has taken place, has more often than not been the result of "judicial enforcement of the Constitution, not political action."
The New Spirituality, of course, is very clear on this issue. Gays should not be discriminated against in any area of civic, public or private life, from housing to employment to legal rights and benefits. And same sex married couples should be accorded exactly the same social and legal benefits as opposite sex married couples. I can't imagine a single spiritual reason why that should not be the case.
There are those, of course, who believe that gay sexual activity violates the law of God, and on that basis should be temporally illegal as well. Regarding this aspect of human behavior, everything should be "on earth as it is in heaven."
But is it this way in heaven? Are same gender sexual expressions of love an "abomination," as some declare that the Bible asserts – and so, therefore, that God says?
Is the Bible the infallible Word of God — on this or any other topic? If so, which topics? Every subject brought up in this Scripture?
Do you agree with the Obama Administration's actions in requesting the Supreme Court of the U.S. to declare portions of the Defense of Marriage Act, widely known as "DOMA," unconstitutional because they fail to protect gay married couples from discrimination?
What is the spiritual basis of your position, one way or the other? Let this be part of The Conversation of the Century.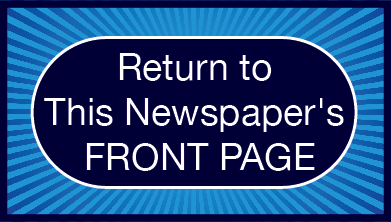 Please Note:
The mission of The Global Conversation website is to generate an ongoing sharing of thoughts, ideas, and opinions at this internet location in an interchange that we hope will produce an ongoing and expanding conversation ultimately generating wider benefit for our world. For this reason, links that draw people away from this site will be removed from our Comments Section, a process which may delay publication of your post. If you wish to include in your Comment the point of view of someone other than yourself, please feel free to report those views in full (and even reprint them) here.
Click here to acknowledge and remove this note: