Counterclockwise: Rethinking Time Series Part 1
Part 1: Straight or Something More?
As a teenager, there are many things in life that are very, very perplexing. Though responsibility, relationships, and identity are among some of the most confusing, the greatest conundrum for teens by far is the concept of time. Whether it be managing our time or passing our time, our entire understanding of "time" is very, very hazy.
In our cultural lexicon, we have many expressions to describe our usage of time that seem quite contradictory. We have to use our time wisely, so that we don't run out of time later. If we are bored we are killing time, yet if we are in a rush we are running out of time. And if we are truly unbothered by anything else in the world, we are taking our time. With such different ideas on time, its usage, and its meaning, it's no wonder that time remains one of the most baffling concepts for teens and adults to grasp today.  As this concept continues to puzzle even myself, it is truly time to create a series to clarify a few things about what time is, how it works, and what we still don't understand.
So, what exactly is time? The friend? The enemy? The frenemy? Or anything at all?
Throughout the ages, science, religion, and philosophy have attempted numerous explanations of time. In our Western society, the most prevalent time theory is 'linear perspective'. Based upon Isaac Newton's theory of time as absolute, time is perceived as a point upon a straight line that moves only in a single direction. The concept of past, present, and future finds its roots in this 'timeline' movement, as the past and future are everything that is not directly that singular moment. Consequently, this has driven our society to be 'time-centric', and to live the philosophy of "live by the clock, die by the clock".
So, despite our complex developments and achievements, our concept of time remains quite archaic. Simply, there must be more to this puzzle, or more gears in this clockwork. And there is. The man to prove this was none other than Albert Einstein. During his work with the Theory of Relativity, Einstein found out that time itself is relative, and not absolute. Within his findings, the perception of time was based upon the spatial reference frame of the observer (position), the speed that they are traveling, and oddly, time itself. From this concept, Einstein discovered that it is possible to have two people who are going different speeds to experience time as either going faster or slower, even though the same amount of time had passed. By understanding that space, motion, and time are all variables, an entirely new dimension had to be created, called the Space-Time Continuum. In this dimension, perspective influences time, and changes in perception lead to changes in time. Basically, with the concept of the fourth dimension, Einstein discovered that the past, the present, and the future all exist simultaneously. He even stated, "…for us physicists believe the separation between past, present, and future is only an illusion, although a convincing one." Wow.
With this development, overlap is occurring with science and spirituality. As the New Age view of time is of the Ultimate Now, the existence of past, present, and future as one is becoming more and more recognized. As we acknowledge time being used simply as another perspective to understand our journey, it simply becomes a means of comparison. To understand Who We Are, we have to know Who We Were to have a vision of Who We Want to Be. Yet, at the same time, we know that we are all of these things at once. As Albert Einstein concluded, "The only reason for time is so that everything doesn't happen at once." Truly, time is one of the universe's finest dichotomies.
Simply, our perspective of time must go beyond 'the straight and narrow'. Though it may challenge every prior concept you have held about time, ponder over this different perspective. Trust me, it will be worth your time.  
(Lauren is a Feature Editor of The Global Conversation. She lives in Wood Dale, IL, and can be reached at Lauren@TheGlobalConversation.com)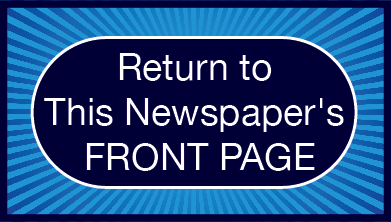 Please Note:
The mission of The Global Conversation website is to generate an ongoing sharing of thoughts, ideas, and opinions at this internet location in an interchange that we hope will produce an ongoing and expanding conversation ultimately generating wider benefit for our world. For this reason, links that draw people away from this site will be removed from our Comments Section, a process which may delay publication of your post. If you wish to include in your Comment the point of view of someone other than yourself, please feel free to report those views in full (and even reprint them) here.
Click here to acknowledge and remove this note: