Within the remaining months of high school, my senior class has turned into two very distinct directions. While my classmates seem to be content loafing every moment possible, I find myself even more busy (though it is probably not physically or emotionally possible) than ever before. It seems as though every single minute of my day must be micromanaged, in order to accomplish even half of what I set out to do. And that's why I'm asking today's question: Am I just that crazy, or are they just that lazy?  
In utmost honesty, both sides can expand on their highest vision of the grandest version of themselves. When reexamining the list of The 25 Core Messages of Conversations With God, I realized that I had been stumped right at message #3: "There's nothing you have to do. There is much you will do, but nothing you are required to do. God wants nothing, needs nothing, demands nothing, commands nothing."
I admit, I often stay fixated in the "efficiency" stage, where concern is placed much more heavily on accomplishing the task rather than what the task is contributing to the world wellness and wholeness. Simply understanding that the world will continue to spin, albeit a little less proficiently, when not everything is in perfect order is just another basic fact of life. Though I may have a hard time personally accepting this fact, knowing that life is good – no matter what gets done or what doesn't – is another step towards understanding the bigger picture.
In full regard, There is nothing we have to do. This very statement goes against all traditional form of logic and understanding of Western society, but is exactly why we should start our New Cultural Story. By placing more focus on what we choose to do, we create a much happier and healthier way of life. With emphasis on our decisions, rather than our compulsions, necessity diminishes as personal freedom increases. It's time to recognize our conscious decisions for what they truly are, instead of what we perceive society to tell us. Even further, isn't it time we create an entire new way of being while we're at it?
On the other side of the table, my classmates should also consider message #19: "The Three Core Concepts of Holistic Living are Honesty, Responsibility, and Awareness. Live according to these precepts and self-anger will disappear from your life." If my classmates do not take responsibility for who they are, do not bring forth the awareness to think deeply about who they are, and are do not have the honesty to sincerely know who they are, then they are letting society create that definition for them. Without having control of our most basic truths, we let others define them for us. Though it may be easier not be responsible, aware, and honest, is it really worth losing that sense of self? By letting go of our self-reliance, society has made us reliant on the rules of religion and politics. Do we really want to continue that track of letting others decide for ourselves?
Clearly, there is not the "perfect" side. All there is just a change in perspective, and if they are coupled with a change in understanding, then both sides can WORK TOGETHER to create a better way of life for all. By knowing that our work here is based off our choice, and that we can choose to have responsibility, awareness, and honest as part of our fundamental core of being, we can officially drop the struggle and decide on a new path to take together. As message #25 states: "Let there be a New Gospel for all people of Earth: "We are all one. Ours is not a better way, ours is merely another way." No matter what direction we take, we all end up as one. If we choose to, we can be in oneness even faster. Will you choose to?
(Lauren is a Feature Editor of The Global Conversation. She lives in Wood Dale, IL, and can be reached at Lauren@TheGlobalConversation.com)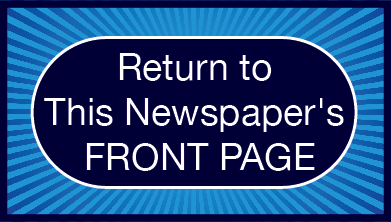 Please Note:
The mission of The Global Conversation website is to generate an ongoing sharing of thoughts, ideas, and opinions at this internet location in an interchange that we hope will produce an ongoing and expanding conversation ultimately generating wider benefit for our world. For this reason, links that draw people away from this site will be removed from our Comments Section, a process which may delay publication of your post. If you wish to include in your Comment the point of view of someone other than yourself, please feel free to report those views in full (and even reprint them) here.
Click here to acknowledge and remove this note: