The Social Butterfly: Transforming the Teenage Soul Series Part 2
Part 2: Get off the Wall and Raise the Roof!!
In the teenage years, both scientists in white lab coats and psychologists in tan khakis pants tell us that we undergo a complete "identity crisis" of Who We Are. With such a high level of uncertainty in our own lives, we do the most logical thing possible: attach on to our even more unstable peers. As a result of this decision, we begin to rely on our associations to guide us on what to do, how to think, and the way to act. Regardless of the type of group we decide to fall into, we quickly note that there is a policy for "right" and "wrong" behavior. Some groups have this explicitly written out, while others are much more subtle in their unwritten codes. So, has this changed, or are things still the same?
Even as our society becomes more accepting, the norms still persist. Unfortunately, more and more people still seem to be following these unwritten codes concerning race, gender, and intellect quite religiously. No matter how absurd the notions are, most teenage lives are filled with these crazy lists of expectations, rules, and rituals outlining what "can" and "can't" be done. We fall in line with group 'peersonality' so unobjectively because we want to make the group happy, which, in turn, is supposed to eventually make us happy. In sake of the group/culture/society we belong to, we sacrifice our own instantaneous happiness to let the group/culture/society prosper. The most common dogma for this, in popular culture and political culture, is simply "For the Greater Good."
 As a result of following this doctrine, if you would like, we are becoming the true definition of a wallflower. Not socially inhibited, but rather, spiritually inhibited. A wallflower can occur in two primary settings: never being oneself to a group, or never being oneself in a group. Both are dangerous forms of conformity. By sacrificing our own personal desires to be with the group on the sidelines of life, we miss out on an immense number of opportunities to expand our awareness and fulfill our potential. We all hold the ability to grow and thrive, but have yet to detach ourselves from the wall to blossom in the glory of the sun.
To truly live off the wall, my philosophy has been to be as proactive in my own happiness as possible – essentially, not being afraid to do the things that make me happy instead of the group happy. By realizing what I desire does not always fit what the group desires, I recognized that a level of independence and detachment is clearly needed. Deciding to do life differently has made a massive impact on the ability to simply Be Happy.. Instead of suppressing these roles to conform to example, I have decided to take matters into my own hand, and have sculpted my own fate. Without worrying about the group, but rather the individual, I have created my own story.
Oddly enough, by creating my own story, I am changing the cultural story as a result. By being proactive, I have seemed to unintentionally challenge traditional gender roles. By deciding to make decisions in my life that included competing in the male dominated speaking event, majoring in Civil Engineering, and asking the guy of my choice to prom, I have broken some pretty standard societal norms and have actually gained a high level of respect for my actions. Despite all this glass ceiling breaking, I'm not even a feminist. I'm just a forward thinker. As a result of my journey, I am changing opinions, and changing stories. By raising my awareness of what I can accomplish, I am also raising the opinion of others around me as well. Showing that there is another way is just as empowering as living that other way. And that is when the individual AND the collective prosper. No wallflowers needed.  
While this week's message is identifiable on multiple different levels, the core idea "be who YOU wish to be" still applies to the social spectrum. By disregarding the Old Cultural Story's standards, and deciding to live your life in the highest definition of who you are, you can enjoy every minute of life as a participant, not a spectator. So expand yourself – and raise the roof of your own group's expectations.
 (Lauren is a Feature Editor of The Global Conversation. She lives in Wood Dale, IL, and can be reached at Lauren@TheGlobalConversation.com)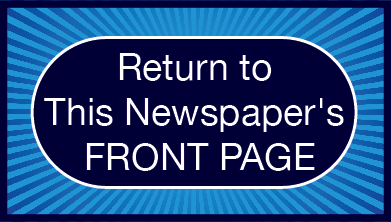 Please Note:
The mission of The Global Conversation website is to generate an ongoing sharing of thoughts, ideas, and opinions at this internet location in an interchange that we hope will produce an ongoing and expanding conversation ultimately generating wider benefit for our world. For this reason, links that draw people away from this site will be removed from our Comments Section, a process which may delay publication of your post. If you wish to include in your Comment the point of view of someone other than yourself, please feel free to report those views in full (and even reprint them) here.
Click here to acknowledge and remove this note: