Bloom where you are planted
I landed deep in the Earth, shivering in the dark, cold soil. Alone, I lay in stillness. Even though I found comfort in silence, hiding and suffering from the pressure of the tight bud, I knew I couldn't stay there forever. I had to take the risk of breaking free from the shell, rising from the dirt and muck and moving forward toward the light. As I surfaced, plush, vibrant, fragrant petals in full bloom surrounded me. They were unlike my long, spiny ones. I didn't look like them. I wanted to shrivel back down to the ground, but in one gust, the wind changed direction and I heard the Universe whisper, "You are a Daisy Among Roses. Don't compare. Say thank you. And bloom where you are planted."
It is the same message I was reminded at the last yoga teacher training weekend in my home studio, Altamonte Springs Yoga, where our yoga teacher travels to each month for our training. I truly appreciate my yoga teacher, Rolf Gates, because I have a less flexible body yet I don't feel intimidated in training. And it doesn't help that I have been a runner for years and have refused to stretch for most of those. If I used the excuse that I was not flexible , I would have given up yoga years ago. But, instead, our teacher says we should bloom where we are planted on the mat. I don't compare myself to the bendy, flexy girl next to me. I move into tree pose, raise my arms high and bloom where I am planted. I only compare myself to my own self yesterday. That's the only thing that matters.
As part of our training, we are learning The Yoga Sutra of Patanjali. It's an 8-fold path, a road map of life (and only one of eight limbs are the poses! And you thought that yoga was just about folding into full lotus!) The first two steps of the path are the five yamas and five niyamas. They are the core values of yoga that provide a recipe for living in the world with ease. Doesn't that sound like a great plan? And then several of the other limbs of the yoga sutra are what many are familiar with – the asanas (poses), pranayama (breathing) and meditation.
Of the niyamas, there is one principle, Santosha, or contentment which reminds me of blooming. It means to be at ease with things as they are now; neither relishing in the past or hoping for the future. It's the ability to remain centered and stable no matter what is going on around us. To bloom where you are planted. It is being satisfied with what we are, where we are living, where we work, who our friends are, our income level and what level we are in society. We are grounded and happy wherever we are in whatever state of life. We bloom.
I had to do that when I started yoga. There is no perfect pose. I had to accept where my body was in the pose at that moment. Relaxing into where I was in my pose and realizing what is perfect for me.
We often live our lives with "if" and "when" conditions. If I had more money, I'd be happier. When I pay off all of my debt, that will make me happy. If my spouse was a better person, I'd be happier. When I lose those last ten pounds, life will be good. And then we arrive and it's not better. It's why lottery winners often file for bankruptcy and many who lose weight through gastric bypass are afflicted with other addictions. If you cannot be content now, you will not be content later. This is not to say that you cannot work to change things in your live and make them better, but the most important step is that we appreciate where we are today. Bloom. I can look around each morning and find many things that I am grateful for in my life. Right now. I have found peace with where I am. If your health is not the best or you are not in that satisfying job, you can still bloom where you are planted in that garden. Dig your roots deep within, bear the fruit of the Universe and share that radiance with others. Surround yourself with others who want to bloom. If you wait for the perfect conditions to bloom, they will never arise. It doesn't mean that you are stuck where you are. It means that you can find the beauty in the moment. So whether you are planted in a garden, weeds or among the roses, bloom.
(Claire Denise Johnson combines Western and Eastern training as a physician and yoga instructor. She graduated from Indiana University School of Medicine and trained in Vinyasa yoga under Rolf Gates. Her third passion behind her family is writing and blogs at her site www.daisyamongroses.com. Claire believes that all healing and finding one's true self comes from within where the light begins. I appreciate the opportunity to share my writing with many around the world.)
(If you would like to contribute an article you have authored to the Guest Column, please submit it to our Managing Editor, Lisa McCormack, for possible publication in this space. Not all submissions can be published, due to the number of submissions and sometimes because of other content considerations, but all are encouraged. Send submissions to Lisa@TheGlobalConversation.com. Please label the topic: "Guest Column.")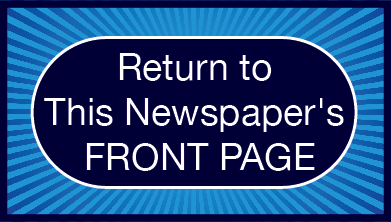 Please Note:
The mission of The Global Conversation website is to generate an ongoing sharing of thoughts, ideas, and opinions at this internet location in an interchange that we hope will produce an ongoing and expanding conversation ultimately generating wider benefit for our world. For this reason, links that draw people away from this site will be removed from our Comments Section, a process which may delay publication of your post. If you wish to include in your Comment the point of view of someone other than yourself, please feel free to report those views in full (and even reprint them) here.
Click here to acknowledge and remove this note: