Making yourself sick..making yourself healthy
From Conversations With God, Book 1: "You cannot be ill without at some level causing yourself to be, and you can be well again in a moment by simply deciding to be."
We are making ourselves ill with our foods and worse yet, with the way we live our lives and the way we think. But isn't it wonderful that we can decide here and now that things have changed! Let's decide to be healthy in every way.
When you think about improving your health, you probably think of losing weight and dieting first. Maintaining a healthy weight and eating right is necessary, but did you know that there are many other areas in your life that are just as important?
The food you eat is actually secondary to the primary nourishment areas in your life. The primary areas include your activity and movement, work or purpose in life, connection to others, and spirituality. When you gain weight or experience declining health, chances are that something is wrong in one or more of these areas. Problems in other areas of your life can trigger bad eating habits, binging, lack of motivation to exercise, and emotional eating. These are the problems that cause the seeds of disease. For instance, if you are unhappy in your job, you probably eat poorly or snack during boring or stressful times. If you are not in satisfying relationships, you may reach for the ice cream or other junk foods to fill a missing void. You participate in unhealthy behaviors and refuse to participate in healthy ones such as exercise.
Think about your TOTAL health and any area of your life that needs improvement! Lowering your stress level, improving your satisfaction in relationships and career should be very high priorities for you. Improving other areas of your life will also improve your eating habits.
Decide to be happy, decide to be positive, decide to spread joy and goodness to all around you. First decide to move around and get some exercise. Decide to make amends if you have old resentments. Improve your relationships or move on from toxic relationships. Rethink your priorities and your purpose in life. Improving any of these areas in your life will make you healthier, and what a great way to decide to be healthy!
(Beth Anderson is a certified Holistic Health Coach and founder of the Holistic Health Hotspotin Evansville, Indiana. She is also the author of "The Holistic Diet: Achieve Your Ideal Weight, Be Happy and Healthy for Life." Beth received her training from the Institute for Integrative Nutrition.She is a speaker and also presents workshops on health and nutrition topics. Beth offers in-person and phone consultations – contact her through Facebook or email for more information. You can find Beth on Facebook at http://www.facebook.com/HolisticHealthHotspot or email her at beth@holistichealthhotspot.com)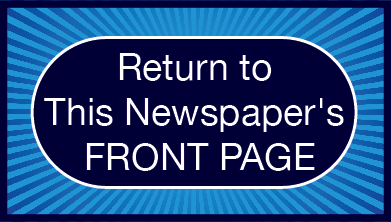 Please Note:
The mission of The Global Conversation website is to generate an ongoing sharing of thoughts, ideas, and opinions at this internet location in an interchange that we hope will produce an ongoing and expanding conversation ultimately generating wider benefit for our world. For this reason, links that draw people away from this site will be removed from our Comments Section, a process which may delay publication of your post. If you wish to include in your Comment the point of view of someone other than yourself, please feel free to report those views in full (and even reprint them) here.
Click here to acknowledge and remove this note: