Be More Spiritual Through Your Food
By now I am sure we all agree that we need to slow down and enjoy a more spiritual existence. We are spiritual beings after all. A great way to incorporate more spirituality into your life is to slow down and treat your food as a gift to enjoy. Honor your body with good, whole foods and show gratitude for the food you receive in any way you like.
One of the easiest ways to make your meal more spiritual is to simply slow down. Slowing down is also very good for your health, stress level, and emotional being. Slow down and breathe, slow down and chew your food. Slow down and relax, get your rest and sleep. Is that how you live your life?
Make sure you chew every bite of food slowly and thoroughly. Macrobiotics dictates that you must chew your food 100 times, however I have found that impossible. So let's chew each bite 30 times. Next time you take a bite of food, count how many times you chew. Then start by being aware every time you eat, every bite you take, how many times you are chewing. The result will help with digestive issues and also lack of energy after eating. Your stomach won't have to work as hard. You may also find that you eat a lot less food once you slow down!
Enjoy your meals and make them a ritual! Light a candle if you like. Don't eat around electronics such as the television, computers, phones, or anything that will distract you from simply being mindful of your meal. Some people enjoy eating in silence or even with their eyes closed.
Share your meals with a companion when possible, someone you love. Preparing food for yourself is fine, but preparing it for someone else is even better. Chances are when you eat alone you won't eat as healthy either. So share your food, your time, your life with someone else.
Bring more spirituality into your life today through your food!
(Beth Anderson is a Certified Holistic Health Coach and a Certified Natural Health Practitioner. She is the founder of Holistic Health Hotspot in Evansville, Indiana and author of The Holistic Diet: Achieve Your Ideal Weight, Be Happy and Healthy for Life. Beth received her training from the Institute for Integrative Nutrition. An expert in holistic and alternative health, Beth thoroughly enjoys educating and inspiring people to learn about the truths of food, consumer products, environmental issues, and life choices. She speaks nationally and publishes articles regularly on several internet wellness sites. Beth provides individual and group holistic health coaching and works with companies to provide wellness programs, workshops, and individualized coaching services for employees. You can find Beth on Facebook  or email her at beth@holistichealthhotspot.com)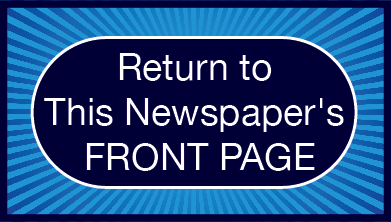 Please Note:
The mission of The Global Conversation website is to generate an ongoing sharing of thoughts, ideas, and opinions at this internet location in an interchange that we hope will produce an ongoing and expanding conversation ultimately generating wider benefit for our world. For this reason, links that draw people away from this site will be removed from our Comments Section, a process which may delay publication of your post. If you wish to include in your Comment the point of view of someone other than yourself, please feel free to report those views in full (and even reprint them) here.
Click here to acknowledge and remove this note: