A Spiritual Experience for Cows
I'm not vegan or even vegetarian every day. I still eat some chicken, sushi, and a few dairy products. But I've reached the point in my journey where I want to know how the animals are treated that produce my food. One of the largest groups of animal products you may consume is dairy products – cheese, yogurt, butter, or milk – and I am disturbed by the way the cows are farmed and cared for. It's not healthy for us and it's even worse for the cows.
How much dairy do you consume and why? How much calcium do you really need? These are extremely important questions when looking at your own eating habits. Most of us eat or drink dairy because we have been told that we need the calcium for strong bones and health. Here are some important things for you to consider.
The United States is one of only a few countries in the world in which adults drink milk. The facts show that countries with the highest consumption of dairy products (including the United States) have the highest incidence of bone fractures and osteoporosis. The countries with the lowest consumption of dairy products (including Japan) have the lowest rates of bone fractures and osteoporosis.
We have been blasted with marketing campaigns telling us that we need milk in order to be healthy. There is an increased risk of ovarian and prostate cancer if you consume 3 or more servings of dairy per day according to the Harvard School of Public Health. Dairy can also cause allergies, mucous, asthma, and skin conditions.
Dairy cows are farmed in unnatural ways and using hormones, antibiotics, and GMO feed. Cows are kept pregnant throughout their lives to ensure that they continue to produce milk. Their hormone levels are already completely out of balance. They are packed into tight, filthy living quarters. If you choose to consume dairy, please consume organic dairy to ensure that there have been no added chemicals, hormones, or antibiotics to the cow's diet.
If you feel you need extra calcium, there are plenty of plant-based sources of calcium and other necessary nutrients such as green vegetables and sea vegetables. Plant-based sources of calcium do not have the negative impact that dairy has on our health. We also need to consider that we need many other minerals such as magnesium, phosphorous, other vitamins, and especially collagen. Too much calcium will make your bones brittle, but increasing the collagen in your body will make bones more flexible.
It might be time to rethink the amount of dairy products you consume. Take some time to think about it. Find out where your dairy products come from and how the animals are treated. We have to stop using ignorance as an enabler to continue unhealthy practices.
(Beth Anderson is a Certified Holistic Health Coach and a Certified Natural Health Practitioner. She is the founder of Holistic Health Hotspot in Evansville, Indiana and author of The Holistic Diet: Achieve Your Ideal Weight, Be Happy and Healthy for Life. Beth received her training from the Institute for Integrative Nutrition. An expert in holistic and alternative health, Beth thoroughly enjoys educating and inspiring people to learn about the truths of food, consumer products, environmental issues, and life choices. She speaks nationally and publishes articles regularly on several internet wellness sites. Beth provides individual and group holistic health coaching and works with companies to provide wellness programs, workshops, and individualized coaching services for employees. You can find Beth on Facebook  or email her at beth@holistichealthhotspot.com)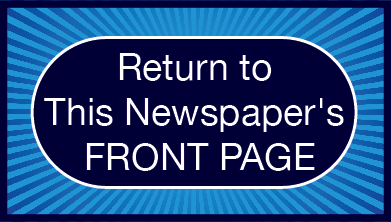 Please Note:
The mission of The Global Conversation website is to generate an ongoing sharing of thoughts, ideas, and opinions at this internet location in an interchange that we hope will produce an ongoing and expanding conversation ultimately generating wider benefit for our world. For this reason, links that draw people away from this site will be removed from our Comments Section, a process which may delay publication of your post. If you wish to include in your Comment the point of view of someone other than yourself, please feel free to report those views in full (and even reprint them) here.
Click here to acknowledge and remove this note: