THE HONEY BEES ARE DYING–AND
YES, WE'RE AT FAULT
Look, the problem is simple. The honey bees are dying. Look, the cause is obvious. It's us. Honey bees had no problem living and multiplying until we came along. Even then they had little problem until we decided to fill the air and cover every flower and foliage in sight with pesticides and poisons.
The honey bees are dying all over the world, and we are killing them. And if we don't turn this thing around, that is going to kill us. Many of us. Because, you see, humans depend on the Earth's ecosystem to survive (whether you believe it or not) — and the Earth's ecosystem is going to be irrevocably damaged if the bee population drops at the rate that it is now dropping.
Why? Because honey bees are responsible for nearly 80 per cent of all pollination across our planet. So what? So this: More than two-thirds of the world's top 100 food crops are pollinated by bees. So what? So this: those bee-pollinated crops supply almost 90 per cent of humanity's nutrition.
Okay, here come the naysayers. Nonsense! You eco-panickers are all the same! Everyone knows that grains are primarily pollinated by the wind.
Yes, that is true. Everyone knows that. But vegetables, fruits, and nuts — arguably the healthiest, best food — are pollinated by bees, writer Rex Weyler tells us at the website Nation of Change. You do not want to miss the article, which contains a great deal of important information.
"The bee collapse is a challenge to human enterprise on the scale of global warming, ocean acidification and nuclear war," Weyler says. And he's right. There is a way to stop the collapse, he says. There is something that humanity can still do. But we all have to give a darn. We all have to care.
I hope you care enough to read the article at Nation of Change. You'll find it here.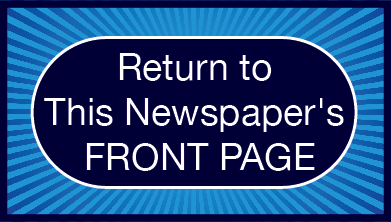 Please Note:
The mission of The Global Conversation website is to generate an ongoing sharing of thoughts, ideas, and opinions at this internet location in an interchange that we hope will produce an ongoing and expanding conversation ultimately generating wider benefit for our world. For this reason, links that draw people away from this site will be removed from our Comments Section, a process which may delay publication of your post. If you wish to include in your Comment the point of view of someone other than yourself, please feel free to report those views in full (and even reprint them) here.
Click here to acknowledge and remove this note: