Where am I going and who's going with me?
My husband's employer is promoting him, which will require him to be transferred to another city across the country. Although both my husband and I are really excited about how this can kickstart his career, I'm torn. We are finally living back in our home state after fifteen years and I thought we would be here for the rest of our lives. I really love it here, but truthfully don't have a lot going on with my work. How do I reconcile my love for my husband with my love for my home? Do I just blindly follow him? What about me and my soul's purpose?… Angel
Dear Angel… Your timing in this question is perfect, because two out of the three advice columnists here are going through the same thing, myself being one of them. We aren't moving because our husbands have been transferred, but the situations are otherwise very similar. In my case I have had to do some serious soul searching to see how I feel about my husband's strong desire to move.
Neale says the two most important questions we can ask in our lives are these:
1. Where am I going? …and…
2. Who's going with me?
He advises us to never reverse the order of the questions. In all three of our cases, our husbands were the ones who wanted to go first, leaving us with the question of whether or not to go with them. The reason to never reverse the order of the questions, of course, is this: We must each follow our own soul's path. As indicated by your final question, you wisely already understand this.
In my case, having been blissfully happily married for 23 years, my first inclination was to follow the Biblical quote from the Book of Ruth, "Whither thou goest, I will go; and where thou lodgest, I will lodge…" because my relationship with my husband comes first and foremost in my life. I know at a very deep level that we are soul partners on this physical journey and we are huge help-mates to each other. So the question becomes, how to reconcile his path with my own?
Whenever I have confusion about anything in my life, Angel, I always go to the Source of all wisdom for answers. I have learned how to quickly access my soul's higher knowing through my own personal conversations with God, knowing that even before I ask, the answers are already given. This is promised in many spiritual texts, and I have always found it to be true.
If you don't know how to do this, I can tell you two very powerful ways that work for me. Both processes require you to get very clear what your question is, then write it down and have plenty of paper ready for whatever answers might come through. If you are used to meditating or praying and can effectively quiet your mind, this is a great way to receive answers. Simply write down your question, go deeply into your quiet space and be open to whatever comes through you. Write it down without censoring it, and if more questions come up, write them down also, then write whatever answers come. Allow the questions and answers to become a dialogue if that happens. Don't fret, though, if this isn't how it works for you. This is a skill I have honed, so the conversations come easily to me now, but when I first started, only a few sentences came through. Even if you don't perceive anything when you first try this, please rest assured, if you live inside the question and continue doing the process, the answers will come. Practice makes perfect.
If you are not comfortable quieting your mind in meditation, or even if you are, another wonderful way to access your highest information is to write the question down before retiring at night. Thank God in advance for any answers that may come through, then in the morning reach for your notepad and write down anything that comes to mind, again without censoring it. You can always look later at what you wrote, to see if it feels right and true for you, and you get to decide what, if anything, to do about it.
Remember, as Conversations With God says, "There is nothing you have to do." You are always at choice in every matter, even those that seem like they are backing you into a corner. Everything we do is by choice. I don't buy it when someone says, "I had no choice," because God has given us total free will. If you are an adult human being, you have the liberty to choose how to live your life.
All of us are three-part beings, made up of body, mind and soul. It may help you to know the purpose of each:
1. The function of the soul is to indicate its desires (not impose them).
2. The function of the mind is to choose from its alternatives.
3. The function of the body is to act out that choice.
This is what Conversations With God calls the "Three Functions of Life". Your job now is to find out what your soul's desire is, decide if that's what you want to do, then act out that choice.
Because, like you, I was torn about whether to move, I had my own conversation with God about it. The messages that came through made it very clear that this move is not only highest and best for my husband's soul purpose, it is highest and best for mine as well. At one point, I simply wrote, "I surrender," and this is the response I received. I hope it helps you too:
"That is good. Yes, surrender, but only and always with the knowing that I will never ask you to do something that doesn't feel good to your soul. It may not always feel good to your mind, and that is because your mind doesn't always understand all there is to know about something. When this happens, LIVE INSIDE THE QUESTION. Don't be such a perfectionist that you have to know everything there is to know about a situation right now. Live inside the question. Allow yourself the luxury of being happy regardless, TRUSTING that I will not mis-lead you. I will not make mistakes on your behalf. I will only pave the most perfect way, if you will let me and not try to do it yourself."
It went on to say, "Enlarge your vision… Get ready for a brand new lifestyle. Stay centered now more than ever as you make this transition… It's time. It's time. This is the day that the Lord has made. Rejoice and be glad in it!"
I, for one, Angel, always follow the guidance I receive. I listen to the wisdom of the Voice within me, knowing it is Divine Intelligence at work in my life. And most importantly, I trust it. I surrender to it because my soul knows much better than my mind what is highest and best for me. Those are two very powerful words:
"I surrender."
I hope this helps, dear Angel. Your soul already knows what is highest and best for you. Our souls are the part of us that are always perfectly aligned with God, even when our minds aren't, so please allow God's information—Gods in formation—to come through you. If you choose to follow it, I promise you, it will never steer you wrong. I wish you the very best as you move into the next segment of your physical life journey, and trust that you already know what to do.
(Annie Sims is the Global Director of CWG Advanced Programs, is a Conversations With God Life Coach and author/instructor of the CWG Online School.To connect with Annie, please email her at Annie@TheGlobalConversation.com
(If you would like a question considered for publication, please submit your request to:  Advice@TheGlobalConversation.com where our team is waiting to hear from you.)
An additional resource:  ChangingChange.net offers spiritual assistance from a team of non-professional/volunteer Spiritual Helpers responding to every post from readers within 24 hours or less. Nothing on the CCN site should be construed or is intended to take the place of or be in any way similar to professional therapeutic or counseling services.  The site functions with the gracious willing assistance of lay persons without credentials or experience in the helping professions.  What these volunteers possess is an awareness of the theology of Conversations with God.  It is from this context that they offer insight, suggestions, and spiritual support during moments of unbidden, unexpected, or unwelcome change on the journey of life.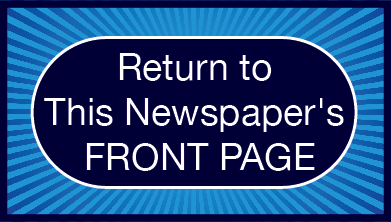 Please Note:
The mission of The Global Conversation website is to generate an ongoing sharing of thoughts, ideas, and opinions at this internet location in an interchange that we hope will produce an ongoing and expanding conversation ultimately generating wider benefit for our world. For this reason, links that draw people away from this site will be removed from our Comments Section, a process which may delay publication of your post. If you wish to include in your Comment the point of view of someone other than yourself, please feel free to report those views in full (and even reprint them) here.
Click here to acknowledge and remove this note: