I'm lost and I feel like I'm nothing special
I've seen too much suffering in the world and tried to commit suicide twice when I was young. Today, I'm lost. I've tried every church denomination I could find so I'm finally seeking help from a psychiatrist. I take too many meds just to keep me calm and sane. I am trying to find out how to find the peace that I lost along the way. I was never encouraged to do much with my life from my parents. Mediocre was okay. And teachers thought I was just another run of the mill student. Nothing special. So I'm nothing special. And that's the way I feel. Just another cog, on meds to keep me working… Dan
Dear Dan… Yours is a very common spiritual problem. You simply don't understand some things about Life, the understanding of which would change everything. And the things you don't understand are fundamental questions about how life works the way it does.
All suffering comes from thought—the thought that things shouldn't be happening the way they are. We all think this way until we come to larger understandings of the processes of Life. When we realize that our souls call forth the perfect people, places, and events to give us opportunities for growth and expression, we can more easily accept the cruelties of the physical world.
Do you know who you are, Dan? You are an angel on this Earth, in physical form. Nothing special? I don't think so, Dan, not for one second. You are an individuated aspect of God, as are we all, and you are capable of embracing the same "Five Attitudes of God", which according to CWG are these: God is always Joyful, Loving, Accepting, Blessing and Grateful. Since you are part of God, these qualities are are your natural states of being, as well. It is just a matter of choosing thoughts that embody these attitudes no matter what is happening—choosing to consciously marry your mind with your soul's highest knowing of Who You Really Are and What's Really Going On Here.
The way to do this is to be still and go within, often. Yes, I know the mind wants to jump all over the place when we meditate… at first. Learning to be still so we can commune with God/our Soul/our Higher Knowing takes practice, but in my experience, it is the only way to find lasting inner peace and happiness. When we go within we open ourselves to hearing what God is trying to communicate to us so that we can create our life in the happiest, most fulfilling way.
Do you know that life is meant to be happy, Dan? It is, and it can be, I assure you. Please read Neale's wonderful book, Happier Than God, for some clear ways to move toward the joy that you naturally are.
And last, but not least, please begin to take your mind's emphasis off yourself, and look to see how you can be a blessing to everyone you come into contact with. The world needs the very special uniqueness that is you, Dan. You will find that as you do what you can to uplift others, you also uplift yourself in the process.
(Annie Sims is the Global Director of CWG Advanced Programs, is a Conversations With God Coach and author/instructor of the CWG Online School. To connect with Annie, please email her at Annie@TheGlobalConversation.com
(If you would like a question considered for publication, please submit your request to:  Advice@TheGlobalConversation.com where our team is waiting to hear from you.)
An additional resource:  The CWG Helping Outreach offers spiritual assistance from a team of non-professional/volunteer Spiritual Helpers responding to every post from readers within 24 hours or less. Nothing on the CCN site should be construed or is intended to take the place of or be in any way similar to professional therapeutic or counseling services.  The site functions with the gracious willing assistance of lay persons without credentials or experience in the helping professions.  What these volunteers possess is an awareness of the theology of Conversations with God.  It is from this context that they offer insight, suggestions, and spiritual support during moments of unbidden, unexpected, or unwelcome change on the journey of life.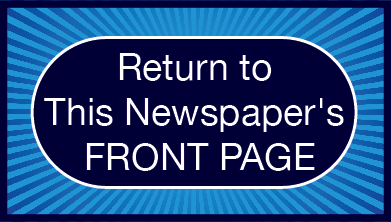 Please Note:
The mission of The Global Conversation website is to generate an ongoing sharing of thoughts, ideas, and opinions at this internet location in an interchange that we hope will produce an ongoing and expanding conversation ultimately generating wider benefit for our world. For this reason, links that draw people away from this site will be removed from our Comments Section, a process which may delay publication of your post. If you wish to include in your Comment the point of view of someone other than yourself, please feel free to report those views in full (and even reprint them) here.
Click here to acknowledge and remove this note: