The rate of change has increased to dizzying speeds; are we ready to keep up?
Preview the new CWG book What God Said now at www.WhatGodSaidbook.com.  Released Oct. 1, this book explores and expands on the 25 most important messages of the 9-installment Conversations with God series and offers practical suggestions on how to apply each message in every day life. To read the first seven chapters and hear a one chapter sample of the audio book, click here.
=====================================================
(This is Part II of an extended series on being part of the change, rather than simply observing the change, that is occurring on our planet right now.)

The questions we asked in our last entry here won't wait. These are, again, not: Will there be massive change in our future? The questions are: What will be the nature of that change? And…What role will you play in creating it?
These questions are going to be answered, because the rush of events and the speeding up of time is going to require that they be answered.  They are going to be answered by decision or by default.
Which one is up to you.
Years ago the questions would wait. In the time of my great-grandfather, change occurred very slowly. In fact, my great-grandfather lived his entire life without seeing even one of the major underpinning thoughts in his belief system challenged in any serious way. Things were they way they were, and they pretty much stayed that way.
In the time of my grandfather, the speed of change had increased to a crawl. He could live 50 to 60 years of his life without seeing any of the major underpinning thoughts in his belief system challenged.
For my father, that time was dramatically shortened. Cut in half, in fact. He could not live through 30 years of his life without seeing the major underpinning thoughts in his belief system challenged.
In my lifetime (and I am 70 years old at this writing), the speed of change has increased again, cut by more than half. I have not been able to get though 10 years of my life without seeing my major assumptions challenged and overturned.
My children have witnessed the rate of change increase exponentially yet again. They have not been able to move through more than 2 or 3 years over the past two decades without seeing everything they thought they knew about how things are challenged, and in some cases completely dismantled.
Now, as we move rapidly toward the second half of the second decade of this New Millennium, the rate of change has reached dizzying speeds, like a downhill roller coaster.  Science, medicine, technology, philosophy, even theology—that slowest of all tortoises—bring us new mental and physical constructions, new realities, every year, sometimes every month.
What we thought we knew for a fact just a breath ago now cannot be counted on. There is no reliable past data anymore. We don't even have the luxury of seeing where the changes that are occurring are taking us, because the Changers and the Changed have become one.  This means we have to decide, now, not only Who We Are, but Who We Choose to Be, both individually, and as a species.
And in our next installment here I'll ask you to consider the possibility that your arrival here on the earth at this time is no accident. Nor is it a coincidence. Nor is it happenstance or chance…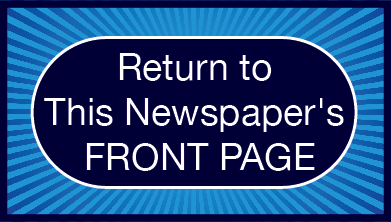 Please Note:
The mission of The Global Conversation website is to generate an ongoing sharing of thoughts, ideas, and opinions at this internet location in an interchange that we hope will produce an ongoing and expanding conversation ultimately generating wider benefit for our world. For this reason, links that draw people away from this site will be removed from our Comments Section, a process which may delay publication of your post. If you wish to include in your Comment the point of view of someone other than yourself, please feel free to report those views in full (and even reprint them) here.
Click here to acknowledge and remove this note: