Re-contextualizing an old belief
At your suggestion I have started doing Neale's "How To Have Your Own Conversation With God" process on CWG TV. Today was my third CWG and it continues to be of tremendous help. I am still working on going deeper, but even now it is so good to go there, if that makes sense. 
When I first went to CWG TV the other day, I watched Neale's introductory video, where he talks about re-contextualization. I immediately put it to use in regard to my ex-husband because I have continued to go on believing that somehow I just didn't measure up to him, that I was somehow an inferior person and he wanted to move on to someone better than me. I have been divorced for over a decade, so this is kind of embarrassing to admit, but it's true.
Well, the truth is I don't know that for sure… and well, I guess you could say I just made it up and chose to keep believing it. So, like Neale said, why not make up something better, more to your liking. So I did. And I am sticking to it and feel so much better and am leaving that old "reality" behind. Do you have any insights or suggestions you can add to this? Thank you… Lee
Dear Lee,
You hit the nail on the proverbial head when you said you "chose to keep believing it." A belief is only a thought that we've continued to think over and over, and the great thing about this is, we are always at choice as to what we will think about now! Yes, if this has been weighing on you for over a decade, it is high time for a New Thought. Change your thinking, change your life.
While you are re-contextualizing this event, I invite you to remember that Conversations With God says, "I have sent you nothing but angels." The relationship with your ex-husband wouldn't have existed were it not for your ultimate expansion and highest good.
My prayer regarding difficult situations is this: "Thank you, God, for helping me to see this through the lens of my soul, rather than through the filters of my mind." Knowing that nothing happens to me, but that everything happens through me for my highest good, helps me rise to my God-perspective about things.
An attitude of gratitude changes everything. If you can try hard, with your own CWGs' help, to find things to be truly grateful for about the entire experience with your ex—the good, the bad, and the ugly—the leftover memories and confusion can begin to release their hold on your deep psyche.
Now, about those personal CWGs: I am so glad you are doing them because they are enormously beneficial. Please, though, don't feel you have to "work on going deeper". Simply allow more information to come through as you become more comfortable with the practice. Different people have different depths of detail and some people's CWGs are longer than others. The length of the response doesn't matter, as long as you receive the clarity you desire.
(Annie Sims is the Global Director of CWG Advanced Programs, is a Conversations With God Coach and author/instructor of the CWG Online School. To connect with Annie, please email her at Annie@TheGlobalConversation.com
(If you would like a question considered for publication, please submit your request to:  Advice@TheGlobalConversation.com where our team is waiting to hear from you.)
An additional resource:  The CWG Helping Outreach offers spiritual assistance from a team of non-professional/volunteer Spiritual Helpers responding to every post from readers within 24 hours or less. Nothing on the CCN site should be construed or is intended to take the place of or be in any way similar to professional therapeutic or counseling services.  The site functions with the gracious willing assistance of lay persons without credentials or experience in the helping professions.  What these volunteers possess is an awareness of the theology of Conversations with God.  It is from this context that they offer insight, suggestions, and spiritual support during moments of unbidden, unexpected, or unwelcome change on the journey of life.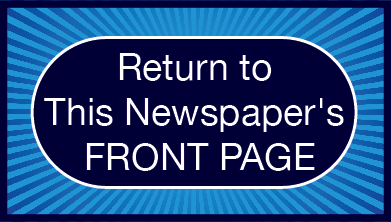 Please Note:
The mission of The Global Conversation website is to generate an ongoing sharing of thoughts, ideas, and opinions at this internet location in an interchange that we hope will produce an ongoing and expanding conversation ultimately generating wider benefit for our world. For this reason, links that draw people away from this site will be removed from our Comments Section, a process which may delay publication of your post. If you wish to include in your Comment the point of view of someone other than yourself, please feel free to report those views in full (and even reprint them) here.
Click here to acknowledge and remove this note: