An educational pep talk
What specific word will spur a child to a life of discovery? What influence, person or otherwise, will cement the ideas by which a child will formulate his or her worldview? What subject in school will lead a child to be a "success?" By what standard do we measure success?
The meanings of questions change as we become more aware of our individual spiritual purpose, our reason for Being. Conversations with God encourages us to embrace a new way of measuring success. In the Old Cultural Story, success was measured by how much stuff you accumulated, often at the expense of another. Scarcity was used as a motivational factor and competition was encouraged.
In the New Spirituality, we learn that Our purpose is to recreate ourselves anew every day in the next grandest version of the greatest vision we ever held about ourselves. Instead of glorifying the scarcity and "do anything to get ahead" mentality, we come to understand that There is enough, Human beings do not have to struggle with each other to get what they want, and The wonderful ways to be are truthful, aware and responsible. In fact, Conversations with God even says that No human being is superior to another. And this is just a retelling of just a few of the core concepts from the CwG body of work.
I recently watched an enlightened young man, Logan LaPlante's, TEDx University Talk about his ideas about home school education. You can watch it here: http://youtu.be/h11u3vtcpaY
Logan's parents have allowed him, to a certain degree, to direct his own education based on his interests. When asked what he wants to be when he grows up, his answer is simple: He wants to be happy.
He says adults ask the wrong questions. He is unsure what career he will pursue, although he is leaning toward designing outdoors sports and recreation equipment. He thinks focusing on what to be or do in the future is a mistake. He is, instead, choosing to focus on what to be and do now.  He believes that the only way to have a fulfilled life is to start by having a happy and fulfilled childhood. So he pursues his interests now, focusing on being happy and learning the things that are interesting. He calls this "hacking" his education.
While I watched, I couldn't help but see similarities between his ideas about growing up, his education, and his ideas about the future and people on a spiritual path. (That's not to say that I assume he has read CwG or would agree with its messages.) It shows that children, when allowed to have some self-direction will flourish; that once we remove the walls and restrictions their own ideas and creativity can flourish. This, contrary to old ideas, will not lead to uncontrolled hedonism, it actually leads to growth.
After watching Logan and really listening to what he had to say, I reevaluated my own approach to my daughter's homeschooling. I noticed that I had gotten into a rut, and honestly, taken some of the fun out of our schooling because I felt pressure to get through and finish tasks. Logan's enthusiasm, courage and innovative ideas inspired me. I have rededicated myself to giving her more control in directing her education because I know that she will enjoy, and thereby learn, more. It will also, allow her to Be Happy now, rather than waiting for her to become something in the future.
Children like Logan know the answers to the questions above about success, inspiration and discovery can be answered in many ways. They don't have to be tied to how many good grades a child gets, if they get into certain colleges, or how much money they make. They can be about enjoyment, finding inspiration and value in things that make them happy, lead them to think, and give them a reason to feel passionate about a subject.
Thank you for the pep talk, Logan!
(Emily A. Filmore is the Creative Co-Director of www.cwgforparents.com. She is also the author/illustrator of the "With My Child" Series of books about bonding with your child through everyday activities.  Her books are available at www.withmychildseries.com. To contact Emily, please email her at Emily@cwgforparents.com.)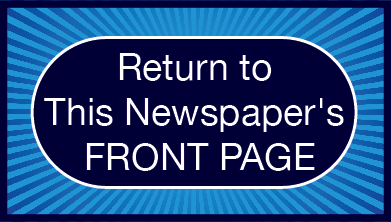 Please Note:
The mission of The Global Conversation website is to generate an ongoing sharing of thoughts, ideas, and opinions at this internet location in an interchange that we hope will produce an ongoing and expanding conversation ultimately generating wider benefit for our world. For this reason, links that draw people away from this site will be removed from our Comments Section, a process which may delay publication of your post. If you wish to include in your Comment the point of view of someone other than yourself, please feel free to report those views in full (and even reprint them) here.
Click here to acknowledge and remove this note: