Responsibility vs Blame
I remember the exact date that my path in life began going in directions I had never even thought about. It was February 5, 1983. I was going to be the DM for a group of friends who were getting together to play Dungeons & Dragons at the apartment of a girl I worked with at a fast food restaurant. Her boyfriend had driven out to one of his classmate's houses to bring him into the city to play. The minute his friend walked into the room, I turned to my co-worker, who was sitting beside me, and said, "I'm going to marry that man." I was so sure (without any reason to be sure! I didn't even know his name at this point!) that I asked him to move in with me that night and two weeks later, he did just that.
His beliefs were about as far from the Roman Catholic up-bringing as they could be and it was through many long talks with him that I started down the spiritual path that led me to my current faith (or, as I prefer to call it, knowledge!) On that journey, I learned from my different teachers: Richard Bach, Shirley MacLaine, Louise Hay, Marianne Williamson, Ann Hardin Strauss, June Burke, Neale Donald Walsch,…the list is long. While every one of those teachers had a different way of explaining what they were teaching, they were ultimately teaching the same thing: that we are where we are in our life because of choices we have made, either consciously or on deep soul level.
I have shared my beliefs with many people over the last 30 years in many different ways through many different forums and I have found that most people are very resistant to the idea that they are the co-creators of their universe. One would think that such an idea would be joyously embraced! We no longer have to feel victimized! We can feel empowered and make choices as to where we want our life to go with total freedom! But so many people get caught in a trap, confusing responsibility with blame.
To say that there are no victims immediately puts someone's defenses up. "What about someone who is raped? What about children who are abused? What about the couple who are sleeping in their beds and someone comes in an murders them? Are you saying they're responsible for their own rape? Their own abuse? Their own murders?"
Yes, I assure them, that is exactly what I'm saying.
Before I can clarify anymore, the response that follows is usually something along the lines of, "You have one screwed up belief system if you think those people are to blame for the things that happened to them through no fault of their own!"
Responsibility and blame are not the same thing. We often use the words interchangeably but they are vastly different in this spiritual context.
Responsibility means simply that one acknowledges that one's choices have co-created the situation in which they find themselves. For example, for the couple murdered in their beds, they chose where to live, they chose whether or not to be home that night, they chose to be sleeping at that time. What other deep soul choices they made are not something we can determine, but it is certain that they were made because otherwise the event would not have happened!
Blame, on the other hand, implies that someone did something wrong. (Yes, I know that there really is no such thing as "right" or "wrong", but these are the limitations of our language when discussing these issues.) That if they had done "X" instead of "Y", they could have avoided being murdered. Moreover, blame can also imply that the person should have known better than to choose "X" and should have no better and chosen "Y" from the start!
The couple who is murdered is not responsible for the actions of their murderer. They are only responsible for their own actions and choices. Those choices, along with those of the murderer, were such that at that point in time, their choices brought them all into the same time and space. At that moment when their "timelines" crossed, the murderer had several choices and the couple is not responsible for any of them.
I think another reason so many people have difficulty with the concept of being responsible for where we are in life is that they don't believe that someone would make a soul choice that would result in their being subjected to rape or abuse or murder. The idea that someone would "sacrifice" their long-term physical safety in order to allow their fellow human beings to demonstrate Who They Really Are is something many people seem to be unable to accept. The reasons for that, in my humble opinion, can be traced back to religious ideals. But that's discussion is for another day.
I think the following short story illustrates the idea of "sacrifice" very nicely.
I know a man who had a very abusive father.  I once asked this man, in the early stages of my new spiritual journey, why he would choose to have an abusive father.
His answer was simple and yet eloquent. "Because I had the ability to stop the cycle of abuse."
Accepting responsibility is not the same as accepting blame. Accepting responsibility empowers us to take control of our lives and make it what we want it to be. It allows us to respond to life in whatever manner we choose! Accepting blame relegates us to being victims of another's actions. We must react to what life gives us and give up control of our lives to those who have "victimized" us.
Which option sounds better to you?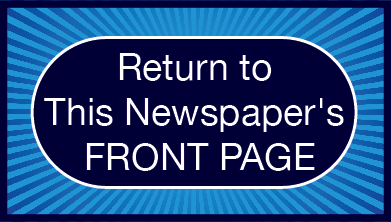 Please Note:
The mission of The Global Conversation website is to generate an ongoing sharing of thoughts, ideas, and opinions at this internet location in an interchange that we hope will produce an ongoing and expanding conversation ultimately generating wider benefit for our world. For this reason, links that draw people away from this site will be removed from our Comments Section, a process which may delay publication of your post. If you wish to include in your Comment the point of view of someone other than yourself, please feel free to report those views in full (and even reprint them) here.
Click here to acknowledge and remove this note: