How can I start a new life path with no money?
I am Otto from Nigeria, and am married and have a son. I graduated in electrical engineering and was working in this capacity until recently when I lost my job due to the company's financial issues. Before losing my job I was passionate about starting something on my own, but was afraid that the salary would not be enough for my family and me. What I am passionate about is fashion design, a hair/barber salon and the "Giving People Back To Themselves" program. This was enhanced after discovering from Conversations With God that there is nothing I cannot achieve. Yet I'm left wondering, how can I start a new life path with no money? 
Dear Otto… All it takes to start a new life path is your decision to do so, but from what you've written here, it sounds like your focus is scattered in several different directions. You listed three passions, and unless I'm mistaken, one of them sounds more like a course of study than a career (the "Giving People Back To Themselves" program). So between the two career possibilities, which one lights you up the most? Fashion design or a hair salon? And if it's a hair salon, would you want to work as a barber or would you also (or only) want to own and operate it?
Another question that comes to mind is, how do you know that the salary for either of these careers wouldn't be enough for you and your family? You are limiting yourself with your preconceived notions before giving yourself a chance to start something new.
I believe that Conversations With God is correct when it says there is nothing we cannot achieve, but this doesn't happen because of some kind of magic or miracle. It is true for each of us individually according to our awareness of how powerfully creative we are.
According to CWG, there are three levels of awareness: Hope, Faith (Belief) and Knowing. Has there ever been anything in your life that you instinctively knew was right and good for you and would come to pass? How about your degree in electrical engineering? Did you just hope that you would graduate, did you believe you would, or did you have a deep knowingness that this was something you would achieve? How about the job you recently had? When you first interviewed for it, did you only hope that you would get it, did you believe you would get it or did you experience a deep knowingness that the job was already yours?
You see, when we reside at the level of hope about something, it often doesn't happen for us very quickly, if at all. This is because even though hope is a positive emotion, there are usually seeds of doubt behind it. Faith or belief is a stronger level of awareness but also often harbors questions of whether something really will come to pass. When we have a deep seated feeling of knowing about something, however, that's when it always comes into our experience.
I invite you to take the time to go deeply within and see if you can gain more clarity about what you would most love to do now. When you get clear about what that is, then do your best to raise your level of awareness to one of knowing that even before you ask, it has already been given. The possibilities for your desire to come to fruition really are countless, Otto. You could choose to get another electrical engineering job and study fashion design on the side. You could choose to do some other type of temporary work and go to barber school at night. Or perhaps your spouse could support you while you go to business school. The point is, if you are very clear as to what you want, if you harbor no doubts that you can do it and are willing to do what it takes to achieve it, the Universe has no choice but to deliver it to you. Your wish is God's command. As Conversations With God says, "Seek it no longer. Now call it forth."
One last thing: I cannot advise you which of these passions to follow, Otto. It has to be your decision. You came into physicality for a reason that your soul already knows. Please take the time in quiet solitude to listen to your feelings. They will guide you toward fulfilling your life purpose and your soul's agenda. I wish you God speed on your journey, Otto, and I know that if you listen to the wisdom of the Voice within you, and if you trust it and follow it, you can't go wrong. Many blessings to you and your family.
(Annie Sims is the Global Director of CWG Advanced Programs, is a Conversations With God Life Coach and author/instructor of the CWG Online School. To connect with Annie, please email her at Annie@TheGlobalConversation.com.
(If you would like a question considered for publication, please submit your request to:  Advice@TheGlobalConversation.com where our team is waiting to hear from you.)
An additional resource:  The CWG Helping Outreach offers spiritual assistance from a team of non-professional/volunteer Spiritual Helpers responding to every post from readers within 24 hours or less. Nothing on the CCN site should be construed or is intended to take the place of or be in any way similar to professional therapeutic or counseling services.  The site functions with the gracious willing assistance of lay persons without credentials or experience in the helping professions.  What these volunteers possess is an awareness of the theology of Conversations with God.  It is from this context that they offer insight, suggestions, and spiritual support during moments of unbidden, unexpected, or unwelcome change on the journey of life.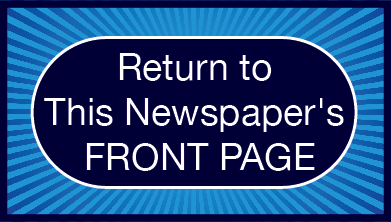 Please Note:
The mission of The Global Conversation website is to generate an ongoing sharing of thoughts, ideas, and opinions at this internet location in an interchange that we hope will produce an ongoing and expanding conversation ultimately generating wider benefit for our world. For this reason, links that draw people away from this site will be removed from our Comments Section, a process which may delay publication of your post. If you wish to include in your Comment the point of view of someone other than yourself, please feel free to report those views in full (and even reprint them) here.
Click here to acknowledge and remove this note: