Here's the reason why every single moment is sacred
Look at what you are doing on this day. Are you spending most of your energy gathering, or giving? And if you are giving, are you giving in order to gather? Do you do the work you do in order for it to pay off for you? And what, exactly, is the payoff? What are you gathering?
God, of course, cannot gather. That is the one thing that God cannot do.
God cannot gather anything. That is because everything God would gather, God is. There's nothing to gather.
I gather that you understand this.
Yet if God cannot gather, and if you are God, then you cannot gather, either. Perhaps you've already noticed this. Perhaps you've already noticed that, even if you do manage to collect a few things along the way, sooner or later it all disappears. At the end, none of it is there. You go on, but none of it goes with you.
What is it they say? "You can't take it with you."
In fact, it's all starting to disappear right now. You don't have the friends you had. You don't have the stuff you had. You don't even have the feelings you had. Everything you thought was "you," or that at least helped to define you, has disappeared. There is nothing that is permanent. There is nothing that stays.
Everything goes. Which is an interesting fact about life.
Everything goes.
And when you understand this, everything goes. There are no restrictions anymore. You can do anything you wish, say anything you wish, think anything you wish, because you're not trying to hold onto anything anymore.
What's the point? You can't hold onto it anyway. It's all going to go away.
In the end, if not before.
This may sound like a desolate and despairing scenario, yet the truth is, it's liberating. You can't have anything forever. If you had it forever, the having of it would mean nothing.
The Holy Experience is knowing this.
Each moment becomes truly holy, because each moment ends. It cannot be held onto forever. Not a single moment can. Therefore, every single moment is sacred.
Like a snowflake, the moments fall and form a collection that melts into the stream of our lives that evaporates into nothingness, disappearing from sight but not from Reality, condensing and forming cloudy formations, which then drop down as new snowflakes, new lives, starting the whole cycle over again.
Each snowflake, each moment, is utterly magnificent; cryingly, achingly, tearfully beautiful, unfathomably perfect. As is each life.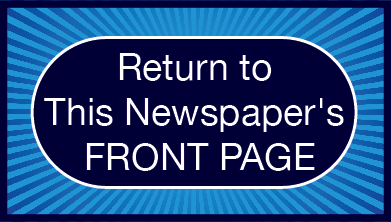 Please Note:
The mission of The Global Conversation website is to generate an ongoing sharing of thoughts, ideas, and opinions at this internet location in an interchange that we hope will produce an ongoing and expanding conversation ultimately generating wider benefit for our world. For this reason, links that draw people away from this site will be removed from our Comments Section, a process which may delay publication of your post. If you wish to include in your Comment the point of view of someone other than yourself, please feel free to report those views in full (and even reprint them) here.
Click here to acknowledge and remove this note: