Something to think about:
CAN WE HAVE ANY IMPACT AT ALL
ON HOW OUR LIVES ARE GOING?
Life provides us all with an interesting path. But to where?, we wonder. To where are we going?
Our religions and our philosophies have tried to answer that question. They have not done well. No answer seems to suffice for all of the people asking. Some people accept one answer, others accept another, and still others say there is no answer at all — that every answer anyone has come up with from the beginning of time has been nothing but pure conjecture. This last group is right, of course. There is no way to know the answer to life's biggest question for sure. We can decide that the answer we have found (by whatever means) is "the" answer, but that doesn't make it the answer, that merely makes it our personal conjecture.
This is, of course, the position that I have taken from the beginning regarding my conversations with God. Do I believe that I have had interactions, directly, with The Divine? I truly do. Is it my lived experience? It surely is. And I can tell you why I believe it so firmly.
One of the reasons (and by far, not the only one) is that I was told things in my conversations with God that I had never heard from any source before in my life…that I had never even thought of or imagined prior to this dialogue…but that nevertheless offered great wisdom, powerful insight, and some of the most logical and probable conclusions.  Things that, much to my surprise, other people told me later, after reading CWG, that they found in the writings and articulations of both ancient and contemporary spiritual teachers from many traditions — teachers whose works I had never read (or, often, ever heard of).
Does that mean I could not have come up with thoughts in my mind that, by sheer coincidence or happenstance, unwittingly duplicated the pronouncements of others from, in some cases, many centuries earlier? No, of course not. I could very well have done exactly that, pulling ideas and notions from the stream of the collective unconscious, or the field of morphic resonance (see Carl Jung/Rupert Sheldrake, et al). It is not my experience that I did. It is my experience that I had a simple and direct conversation with God — and that all people everywhere are having the same experience all the time, and simply calling it something else. But even the CWG dialogue itself clearly advises readers not to "believe" a word of it. Compare its message to your own experience, the dialogue says, and embrace what that process tells you is true for you.
So maybe we're not "going" anywhere at all. Maybe this is not a "journey" in any sense of the word. Maybe life is simply and merely an experience; something we are undergoing while we are undergoing it, taking us nowhere and getting us no place. An experience without purpose or intent, meaning or reason. Something that begins without our assent, and ends in most cases seemingly equally arbitrarily.
Just. Something. That. Is. Happening.
Yet if that is all that it is, what shall be our guideline regarding how it is happening? Do we even have any control over that? If only in our individual lives, do we have even the slightest control over that? Is life happening TO us, or is it happening THROUGH us? Are we at any non-physical level at cause in the matter? Can we be?
Is there anything at all to this idea that, as people think, so will it be done unto them? And there's a larger question lurking behind this one. Even if so-called "positive thinking" does nothing more than affect one's mind and body chemistry in a good way, would that in itself not be enough to make the process of affirmative declaration valuable as a tool?
Inquiring minds want to know.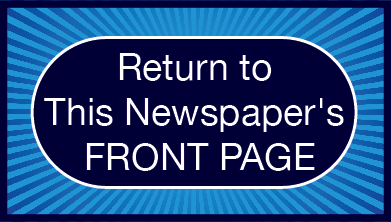 Please Note:
The mission of The Global Conversation website is to generate an ongoing sharing of thoughts, ideas, and opinions at this internet location in an interchange that we hope will produce an ongoing and expanding conversation ultimately generating wider benefit for our world. For this reason, links that draw people away from this site will be removed from our Comments Section, a process which may delay publication of your post. If you wish to include in your Comment the point of view of someone other than yourself, please feel free to report those views in full (and even reprint them) here.
Click here to acknowledge and remove this note: