A Voice in the Wilderness…
MUST THE UNPROVABLE BE PROVEN
FOR IT TO BE UNDENIABLE?
Editor's Note: For the next several months this space will be used to explore — one-by-one — the messages, metaphysical principles, and spiritual meaning of the material found in the 3,000+ pages of the Conversations with God dialogues. This series of observations and interpretations is offered with my continuing disclaimer: I could be wrong about all of this.
CWG Explored/Installment #1:
We begin at the beginning.
There is something more going on here than meets the eye.
We are living in a system far more complex, far more magnificent, far more organized, far more intricate, far more directed, and far more usable than most people on Earth imagine.
It is precisely because most people on Earth do not imagine this to be true that our species is living the way it is living, with the largest percentage of us suffering hardships and facing challenges that no Enlightened Species should or would ever have to encounter.
It is incomprehensible, for instance, for a race of sentient beings that considers itself to be "evolved" to allow over 650 of its own offspring to die every hour of starvation.
It is incomprehensible, for instance, for a race of sentient beings that considers itself to be "evolved" to allow 1.7 billion of its members to lack clean water, or for 2.6 billion to exist without basic sanitation, or for 1.6 billion to live without the benefits of a discovery turned into a tool for modern living over 150 years ago: electricity.
Think of that: After 150 years we have still not found a way to provide electricity for a quarter of the human race.
In other words, we have not even found a way for everyone on Earth to harness and utilize the power that is visible to us, provable with regard to its existence — to say nothing of harnessing and using power that is invisible and not provable as to its existence.
This is how backward we are as a species. This is how primitive we are. We are so barbarian and uncivilized that we cannot find a way to stop 650 of our children from starving to death every hour on our planet.
Given this low level of our sophistication, it is small wonder that we hold the extraordinarily limited ideas about Larger Realities that so many of us hold. We can't even imagine or manifest the miniscule about of love it would take to stop ourselves from letting so many of our offspring die of insufficient food, much less can we imagine the enormous love it would take to create the Universe and empower all of its sentient beings to produce and experience their own reality as they choose.
We live in a world where we throw away more leftovers in the restaurants of Tokyo, Paris and Los Angeles in an evening than would be needed to feed the children of an entire village for a week, and as we watch the children die we discuss it even while poisoning ourselves with smokes and liquor in serious after-dinner conversations that produce no solutions, but plenty of tsk-tsking.
What it would take to turn around this sad state of affairs is a new and larger understanding of Life Itself…its origin, its function, its process and its very purpose. Yet many of us have limited ourselves to that which can be proven as we seek to expand that which we say we "understand."
We've taken an "if-it-can't-be-proven-it-can't-be-true" position on matters of enormous consequence — and it is possible that it is this, and this alone, which has so dramatically slowed and hugely hindered our growth.
I have discussed this before in this space. I have asked: When a person who we have come to truly and deeply admire turns to us and says for the first time, "I love you," do we believe them? Or do we say, "Really? Prove it. I can't take you at your word. I need proof."
If we required everyone who tells us they love us to prove it, I want to suggest that we would live very limited and lonely lives. Yet many of us require "proof" of other equally impactful and important Life Data before we can accept it and use it to our benefit — not the least of which is the understanding that there is something more going on here than meets the eye, and that we are living in a system far more complex, far more magnificent, far more organized, far more intricate, far more directed, and far more usable than most people on Earth imagine.
Conversations with God begins with a premise that cannot be proven. Therefore, if Proof of Premise is the yardstick by which one measures viability and usability of data, our exploration of CWG's many potentially wonderfully beneficial messages needs must end here.
Its messages must be dismissed out of hand, for they emanate from what I have come to call the Undeniable Unprovable. It cannot be denied that it cannot be proven, and its very unprovability is what, to me, renders it undeniable.
Humanity has demonstrated that everything that can be proven is subject to denial. Global warming offers us a perfect example. A Chinese hoax? Really?
So I've taken to assuming that if is can't be proven, there's a good chance that it's true. Like the fact that the first time my wife said "I love you" to me, she meant it. And like the fact that there's something more going on here than meets the eye in the Universe.
Like the fact, for instance, that there is a Prime Source, an Originating Energy, an Essential Essence that some of us call "God" that exists, and that can be used with predictable and consistent results. An Essence that we are part of. That we are made of. From which we cannot be separated, because we are the manifestation of That Which It Is.
The first message of Conversations with God — contained on Page 5 of over 3,000 pages of dialogue — is this: We Are All One.
We are told: "All things are One Thing. There is only One Thing, and all things are part of the One Thing there is."
This cannot be proven. What can be proven, according to Earthly science and Earthly standards and Earthly understandings, is that everything is separate from everything else. We live in a Separation Cosmology.
I believe this single idea is the greatest obstacle to the rapid expansion of human potential and the rapid forward movement of human evolution.
And we will explore that thought in Installment #2 of this series.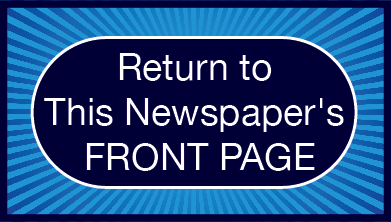 Please Note:
The mission of The Global Conversation website is to generate an ongoing sharing of thoughts, ideas, and opinions at this internet location in an interchange that we hope will produce an ongoing and expanding conversation ultimately generating wider benefit for our world. For this reason, links that draw people away from this site will be removed from our Comments Section, a process which may delay publication of your post. If you wish to include in your Comment the point of view of someone other than yourself, please feel free to report those views in full (and even reprint them) here.
Click here to acknowledge and remove this note: