Can you make someone choose your reality?
This is my first time asking this kind of question. I'm not too sure on how to compose it without sounding disrespectful or too naïve.  People can create their realities, right. Can someone choose his reality to continue a permanent partnership with someone that would not necessarily want to? If he wants to have that relationship to work, he has and will continue to put energy into it. The partner doesn't see it that way.  She wants out of this relationship. His mind is surely going to explode. He cannot understand why!  He's not an abusive person in any way. He's a good provider, a good person.. He has a lot of feelings for his wife.  
Sometimes he feels like a fool for letting her stay in the house until she finds a place to go live.  Of course, she doesn't gave him much attention and told him she has filed for a divorce. What is going on here? They both are very spiritual and believe it's their path to become better persons and show, teach, and spread the Love.  Enough of this rambling! I don't know if any of this makes sense to you, but can you shed some *light* into this?  Thank you so much!
PS: You're right, I'm talking about my own marital situation.  P.E.       
Dear P.E.,
The answer is no…you can not create a reality that someone else is not willing to create with you.  Every soul has its own agenda, and every soul has free will.
P.E., I get that you would have a desire for someone you love deeply to want to stay with you.  I get that deeply.  It is a natural thing.  I would, however, suggest that you are already creating the reality that your soul wishes to experience.  You have defined yourself as "a good provider, a good person, spiritual," etc.  Can you see that you can Be these things in any relationship?  Can you see that you can Be these things in no relationship?
Thinking that the current relationship with your wife is the only way you can demonstrate these things is expecting life to show up in only one way.  And God and Life provide more for you than just one way, or one love.  Ask yourself, What is this relationship giving me the opportunity to experience?  Why am I in this relationship?  In fact, what is the purpose of being in a relationship at all?  I believe it is to give the other back to themselves.  It is to give the other person every opportunity to be who they really are; and through doing that, I also get to be who I really am.
I am not saying that you should give up.  What I am saying is that you should never force another, physically or energetically, to do anything.  The best you would receive is surrender.  What I am also saying is that if this relationship has a chance of moving in a different direction, it will be because you move in a different direction.  That direction, to me, would always (only?) include what your wife's wishes may be. Is it impossible to believe that even apart can still be a spiritual way for both?
Interestingly enough, when you move into this space, it opens up the door for more than one way for your wife to be in your life.  One of these ways could be supremely satisfying ways you least expect!
This, of course, is just my general answer.  There are tools in the book When Everything Changes, Change Everything that can help you find your own answers, in your own way.
Therese
(Therese Wilson is the administrator of the global website at www.ChangingChange.net, which offers spiritual assistance from a team of Spiritual Helpers responding to every post from readers within 24 hours or less, and offering insight, suggestions, and companionship during moments of unbidden, unexpected, unwelcome change on the journey of life. She may be contacted at Therese@TheGlobalConversation.com.)
(If you would like a question considered for publication, please submit your request to  Advice@TheGlobalConversation.com, where our team is waiting to hear from you.)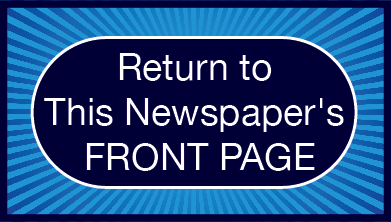 Please Note:
The mission of The Global Conversation website is to generate an ongoing sharing of thoughts, ideas, and opinions at this internet location in an interchange that we hope will produce an ongoing and expanding conversation ultimately generating wider benefit for our world. For this reason, links that draw people away from this site will be removed from our Comments Section, a process which may delay publication of your post. If you wish to include in your Comment the point of view of someone other than yourself, please feel free to report those views in full (and even reprint them) here.
Click here to acknowledge and remove this note: