MANY VOTERS KNOW LITTLE ABOUT
THEIR COUNTRY OR CANDIDATES
The saddest aspect of the democratic process in America is that so many people don't know—and don't seem to care—about facts. It is not Truth that matters, it is ideology. And when Truth flies in the face of what a person believes, many people insist that the Truth is a lie, thus making it possible for them to stick with their beliefs no matter what.
For instance, U.S. President Barack Obama recently said: "After a decade of decline, this country has created over half a million new manufacturing jobs." The Truth: Since he took office, the country has lost about a million such jobs, and has regained more than half of them during the economic comeback. When a football team loses 15 yards of first down, then regains 8 yards on  second down, that is not exactly called progress.
For instance, Republican Presidential Candidate Mitt Romney said in the second debate: "We have fewer people working today than we had when the president took office." The Truth: the economy was losing 800,000 jobs a month when Mr. Obama took office as a result of 8 years of President Bush's administration—so holding Mr. Obama to a net job creation standard means he would have to have made up for massive losses that were out of his control entirely. AND….he has done it. The Bureau of Labor statistics show that across the four years of the Obama Administration there has been created a net positive 125,000 jobs.
Item 1 above was taken from a fascinating article in Time magazine's Oct 15 issue, titled Blue Truth/Red Truth. The second item came from a story by reporter George Nornick published Oct 17 by The Nation headlined Romney's Seven Biggest Debate Lies. Here's another…
Mr. Romney said in the second debate: "I don't believe employers should tell someone whether they could have contraceptive care or not. Every woman in America should have access to contraceptives." But back in March, when Senator Roy Blunt of Missouri introduced a bill that would allow employers to deny contraceptive coverage to employees based on the employer's religious beliefs, Mr. Romney said: "Of course I support the Blunt amendment."
Mr. Romney also said in that second debate: "As a matter of fact, oil production is down 14 percent this year on federal land." And, reporter Nornick points out, it is true that drilling on public lands dropped 14 percent in 2011. But it went up 15 percent the year before. So overall, oil production on federal lands is up under Mr. Obama. Says The Nation article: "Romney is being extremely dishonest in singling out the one year that it dropped."
Meanwhile, the Time magazine article pointed out that Mr. Obama has asked on the campaign trail, "What rights would Romney deny (for gay couples)?" Then he has answered his own question: "Adopting children together." The magazine points out that this is simply false. The article in Time corrects the record, pointing to the fact that Mr. Romney "supports adoption rights for same-sex couples."
But the problem is about more than what the candidates say. It's about what the American public actually knows. In the Oct 17 issue of USA TODAY writer Katrina Trinko, a member of the paper's Board of Contributors, reports that "only 34% of Americans can name even one Supreme Court justice," citing an August survey by FindLaw.com. She also reports that in 2011 Newsweek magazine asked 1,000 Americans to take a citizenship test—and 38% failed.
And a 2006 study by the McCormick Tribune Freedom Museum "discovered that only 28% could identify even two of the First Amendments five freedoms," Trinko continued.
But it's not only constitutional provisions or civic questions that too many voters know little about, it's "what's so" in American life itself. For instance, Trinko reports, "a 2011 CNN survey found that the median estimate for the percentage of the budget that was foreign aid was 10%. In reality, it was then under 1% of the total federal budget."
The writer says that "it's the same story with public broadcasting," touted by Mr. Romney in a debate as a place where he would cut expenditures, saying he "loves Big Bird," but the cost of PBS had to go. The public's median estimate of the PBS portion of the federal budget was 5%, "while actually it was 1/100th of 1%," Ms. Trinko's article said.
It's becoming sadly clear that many people don't like it when "fact checkers" take the sting out of their candidate's charge, or the lift out of their candidate's claim.
They like it when Mr. Romney says he wants to "keep our Pell Grant program growing," allowing young people who might not otherwise be able to afford it to go to college, and they hate it when fact checkers like Mr. Nornick point out that the budget of Mr. Romney's own running mate, Vice-Presidential Candidate Paul Ryan, would cut Pell Grants for up to one million students.
They like it when Mr. Romney responds to a debate question about where he stands on equal pay for women by saying that he actively sought to bring more women into his cabinet when he took office as governor of Massachusetts, and they hate it when fact checkers point out that he actively and vocally opposed the Lily Ledbetter Fair Pay Act and the Paycheck Fairness Act.
(And they totally despise it when Mr. Nornick reports on a Boston Globe story revealing that there were no female partners at Bain Capital during the 1980s and 1990s—and that even today only four of forty-nine of the firm's managing directors are women.)
People like it when Mr. Obama's campaign charges that the way Bain Capital reorganized "cost the government and the American taxpayers $10 million," and they hate it when fact checkers at Time magazine point out that "Bain wrote off $10 million in debt to a failed bank at the expense of the Federal Deposit Insurance Corporation (the FDIC)—which is funded by banks. Taxpayers paid nothing."
In just a few days now the people of American will decide: What part should Truth and Facts play in their decision regarding who shall be the next President of the United States? But the real question is, are there enough people with enough intelligence to even care?
A few days ago, when Bureau of Labor Statistics numbers showed that the unemployment rate in America is now lower than it was when Mr. Obama took office, right wing Republicans ran around claiming on all the talk shows that the latest statistics where artificially skewed in a vast internal conspiracy within the Obama Administration. These are the same statistics that those same Republicans considered extremely reliable when for the 43 previous months they showed a high unemployment rate.
The conclusion of the Far Right: When the numbers support us, embarrassing the President for 43 straight months, the Administration could do nothing to hide them or skew them, and so those numbers are reliable and you can stake your life on them. When the numbers oppose us, showing the President has made some gains on the problem, the Administration must have at last found a way to secretly pressure or force the Bureau of labor Statistics to report false numbers, and so the new stats are the result of a conspiracy.
People believe what they want to believe. The New Spirituality calls for complete transparency in all matters, public and private. Will we ever see that in our political campaigns? Not in 2012, apparently. And worse yet, not enough people seem to care.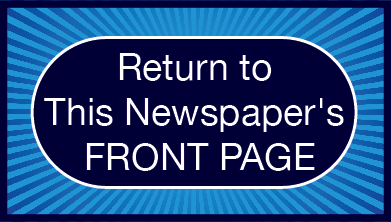 Please Note:
The mission of The Global Conversation website is to generate an ongoing sharing of thoughts, ideas, and opinions at this internet location in an interchange that we hope will produce an ongoing and expanding conversation ultimately generating wider benefit for our world. For this reason, links that draw people away from this site will be removed from our Comments Section, a process which may delay publication of your post. If you wish to include in your Comment the point of view of someone other than yourself, please feel free to report those views in full (and even reprint them) here.
Click here to acknowledge and remove this note: