CONGRESSMAN SAID THERE'S NEVER
MEDICAL REASON FOR ABORTION
The GOP is in trouble again. Republican Congressmen Joe Walsh, representing Illinois' 8th District, declared last Thursday night that there is never a single instance when there is a medical necessity to use abortion to save a woman's life.
The congressman's remark came in a televised debate against his Democrat opponent, Tammy Duckworth, and was reported by writers Bob Secter and Deborah L. Shelton in a copyrighted stored in the Chicago Tribune.
The Tribune article was picked up and widely distributed by the Washington Bureau of McClatchy News Service and can be found here.
Asked about the statement after the debate, Mr. Walsh stood by his assertion in his response to reporters. "With modern technology and science, you can't find one instance" in which an abortion would be needed to save the life of a mother, the Republican said.
The Tribune story said that "medical experts sought to refute Walsh's initial claim," the newspaper reporting that "The American College of Obstetricians and Gynecologists said 600 women die annually in the U.S. from pregnancy and child-birth related causes."
By the day after the debate, Mr. Walsh was retreating from his first remarks made both during the debate and afterward, the Tribune story said. "Those comments had created a firestorm," the Tribune article said, and the paper reported that Mr. Walsh, who the newspaper described as "a tea party icon," was "in damage control mode."
"At a hastily-called news conference, the rookie congressman backed off that sweeping assertion, slightly, acknowledging 'very rare circumstances' where life-saving abortions might be required," the Tribune story said.
The Chicago newspaper continued its report by quoting Dr. Erika Levi, an obstetrician-gynecologist at the University of North Carolina, Chapel Hill. The Tribune story said that, according to Dr. Levi, life-threatening medical conditions that can lead to terminating a pregnancy include infections of the uterus or the amniotic sac surrounding the fetus, some heart conditions, and pre-eclampsia, a rapid rise in blood pressure that occurs during pregnancy and in the period right afterward.
"All of these conditions can occur throughout the pregnancy," the Tribune quoted Dr. Levi as continuing. "If these conditions occur prior to viability (of the fetus) then, at that point, abortion can become the only option to save the life of the mother."
The Tribune story also quoted Dr. David Grimes, a clinical professor of obstetrics and gynecology at the University of North Carolina School of Medicine, who, the paper said, "added others to the list, including complications of diabetes, pulmonary hypertension, and cancer, which he said sometimes can require termination of the pregnancy before treatment can proceed. Cases severe enough to require abortions are rare, Grimes said, adding that he nonetheless sees several a year."
The paper said that "Grimes took issue with anti-abortion politicians, Walsh included, who view 'women as some kind of Tupperware container that holds the fetus for nine months'."
"I am flabbergasted that he is that out of touch with science," the Tribune quoted Walsh's opponent, Ms. Duckworth, as saying. The Democrat supports abortion rights, the paper said.
Rep. Walsh's comments drew rapid comparison with the now widely repeated statements by Republican Congressman Todd Akin of Missouri, who is in a race against Democratic incumbent Claire McCaskill for a seat in the United States Senate. Mr. Akin, like Mr. Walsh a staunch opponent of abortion, proclaimed that a woman's body would automatically stop her from becoming pregnant in a case of "legitimate rape." The statement outraged both men and women inside and outside the political arena, and caused Akin to immediately lose funding and support.
The ongoing statements from both Republicans, and other members of the GOP across the nation, on the abortion issue have led to stern words of protest from women across America, and have caused considerable trouble with the female voting block for GOP presidential candidate Mitt Romney. Mr. Romney has sought to distance himself from extremists within his party by announcing repeatedly that his own opposition to abortion includes exceptions in the case of rape, incest, or to save the life of the mother.
GOP Congressman Walsh's first statement that modern medical science has completely eliminated the last-case scenario, and his follow-up retreat that such a circumstance was, in fact, possible, but would be "very rare," could be bringing a bit of election angst to Romney campaign headquarters, and to that of other Republican candidates for lower public office throughout the nation.
The issue has become a political hot potato in the 2012 campaign season, as both citizens and their political leaders struggle to find a place for government, if any, in the highly personal circumstance of a woman facing the question of whether to have an abortion. There are those who argue that the decision is a matter of women's rights, while others declare that abortion is akin to murder and should be made illegal in all cases by the government.
Mr. Romney has flatly declared that if elected he will push to eliminate all funding for Planned Parenthood, and has indicated as well that he would appoint pro-life justices to the U.S. Supreme Court. Such a move, observers say, would no doubt tip the delicate judicial balance that has kept intake the Roe v Wade decision, which is the landmark Supreme Court case which struck down many state laws restricting abortion.
Women, and those men who support women's right to an abortion and their right to make that decision without government interference, fear that should Mr. Romney be elected president, Roe v Wade will be overturned with his appointees in place.
Looking at how the New Spirituality might be overlaid on this issue, it is noted that Conversations with God says that freedom is a perfect description of the nature of Divinity. In a perfect society of highly evolved beings, CWG says, there would be no laws of any kind, and all behavior would be regulated individually by each member of such a society, automatically and without requirement bringing them into harmony with, and awareness of, the highest good of all concerned.
The question for our Earthly society in the 21st Century becomes: To what degree is humanity ready and able to live with such freedom? Business owners, for instance, want freedom from government regulation, while at the same time many of them want government to regulate what a woman may legally decide about her own body. Human society is still trying to work out the contradictions.
And your thoughts?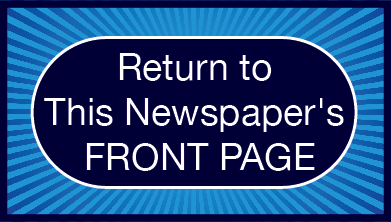 Please Note:
The mission of The Global Conversation website is to generate an ongoing sharing of thoughts, ideas, and opinions at this internet location in an interchange that we hope will produce an ongoing and expanding conversation ultimately generating wider benefit for our world. For this reason, links that draw people away from this site will be removed from our Comments Section, a process which may delay publication of your post. If you wish to include in your Comment the point of view of someone other than yourself, please feel free to report those views in full (and even reprint them) here.
Click here to acknowledge and remove this note: