DID GEN. POWELL ENDORSE OBAMA
BECAUSE BOTH MEN ARE BLACK?
Did former U.S. Secretary of State and retired four star Army general Colin L. Powell, a prominent Republican, just endorse Barack Obama for president of the United States because both men are black?
A top surrogate for the campaign of Republican Mitt Romney said so Thursday, bringing race into the presidential contest just days before ballots are cast in America on Nov. 6.
Former New Hampshire Governor John Sununu, who has spoken in support of the Romney campaign for over a year, suggested on CNN Thursday night that Mr. Powell's announced objections to Mr. Romney's proposals and policies were not the real reason that Mr. Powell has broken with his own party to openly endorse and support President Obama.
"Frankly, when you take a look at Colin Powell, you have to wonder whether that's an endorsement based on issues, or whether he's got a slightly different reason for preferring President Obama," Mr. Sununu told CNN's Piers Morgan on Morgan's nationally telecast interview program. Asked by Mr. Morgan what that "different reason" might be, the Romney campaign surrogate said:
"Well, I think when you have somebody of your own race that you're proud of being president of the United States, I applaud Colin for standing with him."
Facing an immediate backlash for calling Colin Powell's endorsement essentially disingenuous, Mr. Sununu backtracked a few hours after the Morgan interview, releasing a statement directly contradicting his own earlier pronouncement. "Colin Powell," Mr. Sununu said, "is a friend and I respect the endorsement decision he made, and I do not doubt that it was based on anything but his support of the president's policies."
For his part, the Republican Powell made it crystal clear why he was not supporting Mitt Romney, his own party's nominee. Appearing on the a.m. news program CBS This Morning, Mr. Powell said he had the "utmost respect" for Mitt Romney, but was concerned about what he termed Mr. Romney's shifting foreign policies. "The governor who was speaking on Monday night at the debate was saying things that were quite different from what he's said earlier, so I'm not quite sure what Governor Romney we would be getting with respect to foreign policy," Mr. Powell said.
Mr. Powell was Secretary of State from 2001 to 2005 during the administration of President George W. Bush, yet had no problem praising President Obama for his handling of the U.S. economy. "When he took over, the country was in very, very difficult straits, we were in one of the worst recessions we had seen in recent times, close to a depression," Mr. Powell said. "We were in real trouble. I saw over the next several years stabilization come back in the financial community, housing is now starting to pick up after four years, it's starting to pick up. Consumer confidence is rising. So I think generally we've come out of the dive and we're starting to gain altitude."
The retired four-star general went on to call Obama's actions to protect the U.S. from terrorist threats "very, very solid."
Was former Gov. Sununu's remark on a widely televised interview concerning Mr. Powell's endorsement of President Obama a last-minute attempt to "play the race card" a little over a week before a national election?
Only Mr. Sununu knows the answer to that inquiry, but there is little question that the endorsement of Mr. Obama by a Republican as prominent as the former secretary of state (Mr. Powell was only a few years ago being encouraged by his party to run for President himself) had to have stung the Romney campaign, which would no doubt have preferred Mr. Powell to simply keep silent if he did not feel he could openly endorse Mr. Romney.
Perhaps Romney supporters felt that the only way to mute the Powell endorsement of President Obama was to marginalize it as simply one black man assisting another. In the world of a New Spirituality, where fairness and transparency would be the hallmark, Mr. Sununu would return to the Piers Morgan program and make an apology to the same nationwide audience for his remark, and then say on national television what he put into a written statement released hours after the CNN program aired: "I respect the endorsement decision he (Colin Powell) made, and I do not doubt that it was based on anything but his support of the President's policies."

Wouldn't that have been refreshing? It would have been far better than saying something blatantly racist on nationwide TV, then issuing a corrective statement hours later–a statement that everyone knows is far less likely to be seen in print by as many millions as watch CNN.
In some circles this is called Get-Away-With-It Politics, in which you do something outrageous Big, apologize for it Small, then say you did your best to correct yourself, while really doing very little to alter the original impression that you so powerfully created.
This kind of political handiwork is usually done by political hacks known as "hatchet men." Generally these are well known former political figures, now cronies who hang around on the edges of campaigns issuing supportive statements on behalf of the candidate, but without official portfolio, so they can get away with saying what the campaign itself cannot.
In other words, people like former governor John Sununu. And if the Romney Campaign wanted to do something showing real class, it, too, would disavow Mr. Sununu's racist remark about the Powell endorsement of President Obama.
Don't count on it.
(Have a comment? Submit it below. Your opinion matters. — Editor)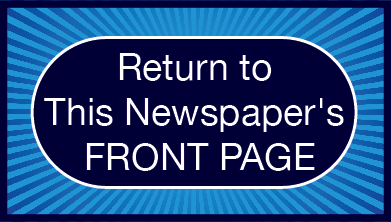 Please Note:
The mission of The Global Conversation website is to generate an ongoing sharing of thoughts, ideas, and opinions at this internet location in an interchange that we hope will produce an ongoing and expanding conversation ultimately generating wider benefit for our world. For this reason, links that draw people away from this site will be removed from our Comments Section, a process which may delay publication of your post. If you wish to include in your Comment the point of view of someone other than yourself, please feel free to report those views in full (and even reprint them) here.
Click here to acknowledge and remove this note: