SANDY IS PART OF GOD
'SYSTEMATICALLY DESTROYING AMERICA'
God is punishing America "right before our eyes," according to a Christian preacher, and Hurricane Sandy is part of God's judgmental backlash.
Author and chaplain John McTernan has declared that Hurricane Sandy is part of God's plan of "systematically destroying America" as punishment for its wicked ways—part of which is exemplified, he said, by the fact that both U.S. presidential candidates Barack Obama and Mitt Romney "are pro-homosexual and are behind the homosexual agenda."
McTernan has posted a statement on his website saying that Sandy is ravaging the U.S. East Coast "21 years to the day" in October 1991 when "President George Bush Sr. initiated the Madrid Peace Process to divide the land of Israel, including Jerusalem. America has been under God's judgment since this event."
Twenty-one years "breaks down to 7 x 3, which is a significant number with God," the Christian preacher said, adding that "three is perfection as the Godhead is three in one, while seven is perfection." Carrying his God-Is-Destroying-America theme forward, he said that "just last August, Hurricane Isaac hit New Orleans seven years later, on the exact day of Hurricane Katrina. Both hit during the week of the homosexual event called Southern Decadence in New Orleans!"
McTernan's website statement also said, "It appears that God gave America 21 years to repent of interfering with His prophetic plan for Israel; however, it has gotten worse under all the presidents and especially Obama. Obama is 100 percent behind the Muslim Brotherhood, which has vowed to destroy Israel and take Jerusalem."
In addition to the devastation wrought by Hurricane Sandy, "there was an incredible heatwave and drought that destroyed massive amounts of the crops" in America, McTernan's statement notes. "This drought has not let up and now covers about 65 percent of the country."
The drought, he said, "triggered record forest fires in the West. If you add the area of the drought and now the hurricane together, it would be about 80 percent of the country! As I said, the Holy God of Israel is systematically destroying America right before our eyes."
The Christian preacher's statement ends with a lament: "With all of this, there is almost zero repentance by the church: zero! The fear of God has disappeared from His people. The church in America is now EXACTLY like ancient Israel before the Babylonians destroyed them. Both ancient Israel and the modern American church completely lost the fear of God."
Can all of this be true? It probably is true that many millions of people have "lost the fear of God" — but is this bad? And can it be true that God is punishing human beings, systematically destroying an entire nation, for committing offenses against the Lord?
This is exactly the opposite of what The New Spirituality, as represented in the message of the 9 texts in the Conversations with God cosmology, tells us. It is why I launched, with the creation of Humanity's Team, a "civil rights movement for the Soul, freeing humanity at last from the oppression of its beliefs in a violent, angry, and vindictive God."
The challenge now facing humanity: thought is creative…and collective thought, all pointing in the same direction, is highly creative…leading to the intriguing question: What is creating the disasters befalling not just America, but the whole human race in these days and times? Is it a violent, angry, and vindictive God, or our belief in a violent, angry, and vindictive God?
Are the billions of people who continue to persistently believe in a God of retribution producing a force field — a vortex, if you will — that is generating exactly the kind of negative and destructive energy that could create a self-fulfilling prophecy?
If positive thinking is powerful and produces results, is negative thinking just as powerful?
If Collective Consciousness produces Collective Experience, might it be time to change our Collective Consciousness?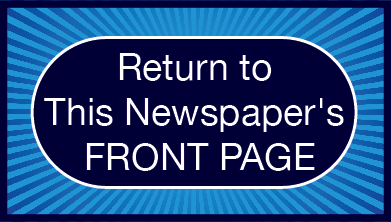 Please Note:
The mission of The Global Conversation website is to generate an ongoing sharing of thoughts, ideas, and opinions at this internet location in an interchange that we hope will produce an ongoing and expanding conversation ultimately generating wider benefit for our world. For this reason, links that draw people away from this site will be removed from our Comments Section, a process which may delay publication of your post. If you wish to include in your Comment the point of view of someone other than yourself, please feel free to report those views in full (and even reprint them) here.
Click here to acknowledge and remove this note: