"Mommy – that man is BAD!"
politics through the eyes of a child
Spiritually-minded families are "awake" to society's challenges and advances. Your family may speak freely about helping others, how the world works…or doesn't, how war is not beneficial, and/or environmental sustainability. Children have a clear sense and understanding of the spiritual concept "Love is all there is," so these topics are easy for them to latch on to and hold dear.
What happens, then, when these spiritually-minded and socially aware families experience a contentious political cycle or hear of tragedy in the news? The news can lead children to experience  distress and, yes, even anger when they observe things that they don't think are nice, fair, or "right" (within their own understanding of the words). They may even point out a politician or person in the news and say things like:
"He tells lies."
"He doesn't seem care about poor people."
"He doesn't seem like a nice person."
(Angst is building…)
"He is so mean!"  "Mommy – that man is bad!"
Parents who live a life inspired by the messages of Conversations with God might ask how to best support their children and seek ways to help their children have more clarity and understanding around their thoughts and feelings.  Many parents who believe that there are no absolutes, such as "right and wrong," "good and bad," etc., are replacing those Old Cultural concepts with different notions:
Is my choice beneficial or harmful?  Positive or negative?  Productive or non-productive?
Do my actions demonstrate Who I Really Am?
So when your child feels and expresses such powerful and raw emotions, you might wonder how to — or if you should – begin a conversation with your child, creating an opportunity to explore more deeply how they feel and why they feel the way they do.
Conversations with God says "There is nothing you have to do" and "There is no such thing as right and wrong." Therefore, you may want to begin with the understanding that there is nothing wrong with a child's expression of anger and you don't have to do anything. You can choose to let her have her own experience of the event or you can choose to help her process it. Either way, you may want to start by remembering that what your child said is not about your parenting; it is not evidence that you haven't taught her principles of love and acceptance. It is about her own sense of how the world should work.
In fact, that very outburst may facilitate a deeper remembrance of Who She Really Is. That moment of passion might be the turning point which leads her along a path toward establishing world peace!
Given that she is an individual with her own sense of fairness, you may wish to help her process those feelings through the lens of Love and Spirituality. Rather than "making her wrong" for calling the person "bad," invite her to explore and discuss her feelings and expressions.  Assist her in creating constructive and meaningful ways to share her message, not only with the people she agrees with, but even those with whom she does not agree with, gifting her with the level of clarity and wisdom to effect positive change within herself, within her personal relationships, and within the world.
Helping your child arrive at the decision rather than telling him or her what to do is a huge step in his or her spiritual growth. The New Spirituality is not about prescribing behaviors or telling children who to be; it is about guiding them to choose and create, to experience and demonstrate, to announce and declare Who They Really Are.
(Emily A. Filmore is the Creative Co-Director of www.cwgforparents.com. She is also the author/illustrator of the "With My Child" series of books about bonding with your child through everyday activities.  Her books are available at www.withmychildseries.com. To contact Emily, please email her at Parenting@TheGlobalConversation.com or Emily@cwgforparents.com.)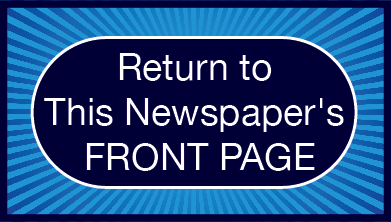 Please Note:
The mission of The Global Conversation website is to generate an ongoing sharing of thoughts, ideas, and opinions at this internet location in an interchange that we hope will produce an ongoing and expanding conversation ultimately generating wider benefit for our world. For this reason, links that draw people away from this site will be removed from our Comments Section, a process which may delay publication of your post. If you wish to include in your Comment the point of view of someone other than yourself, please feel free to report those views in full (and even reprint them) here.
Click here to acknowledge and remove this note: