Effortless parenting
Whether you are a new parent or a "seasoned" parent, you know that parenting is a full-time job. It requires patience, understanding, endless energy, emotional endurance.  And the list goes on.  However, what I've found to be true is that what our children require most is Love — and the rest will fall into place naturally and effortlessly.
I know this may sound like a patently obvious, if not naive, statement; but after raising two boys who are now 15 and 24, I want to share with you what I have learned, and continue to learn, about Love "in action" and what that awareness has taught me.
An experience which greatly impacted and influenced my parenting approach, and one which further deepened my understanding of the Conversations with God principles, happened when my mother passed away. My youngest son was six years old. Only a short time into my mom's memorial service, my son started to leave his seat. While his father and his grandmother attempted to keep him quiet and make him sit still due to their understandable uneasiness, I asked myself the question, "What would love do now?" I realized that this beautiful child would not act in a way that disrupted the service, knowing the love my son had for my mother and the powerful connection they shared. So I let go of control. And what happened next was stunning.
Without saying a word, my six-year-old son moved from person to person — from my mother's caregiver, to my mother's best friend, to my own best friend, and then on to my brother. He simply sat next to each of them, working his way through the room, letting others know that he felt the same way they did: Sad. I sensed that he knew what was best for him, and apparently so did he. He felt moved to both give and to receive comfort.
After the service, each of those individuals came up to me and shared how he had profoundly shifted their sadness to love.  I realized that day that my parenting could be more effortless if I would genuinely love and embrace and trust what was showing up, allowing myself to be guided by Love rather than by Fear and all of the Dos and Don'ts of parenting that I'd been taught. Perhaps it was just that easy.
Love is a feeling. It is a reflection. It is a connection of energy that readily resides within a parent and a child. It is the key to unlocking effortless communication. Listening and being fully present to what our children are expressing, whether in words or actions, allows us to become more of a guide than a parent. When we understand that our children come here with a specific soul agenda, and each thought, each expression, and each action is fulfilling that agenda perfectly, we can let go of beliefs that our children will choose the "wrong" choice and, rather, trust that they will make the "right" choice…the one that feels most in alignment with Who They Are.
When we listen and when we are fully present, providing a palpable experience of what our Love is, we shift the parenting dynamic and create a more natural dovetailing of instincts, allowing our children to express Who They Really Are while we do the same! Parents and children have a natural rhythm of feeling each other's intentions, even when personalities may sometimes seem at odds, understanding that, no matter what, the Soul's agenda, the purpose for which it came here, is still being fulfilled.
Of course, we will have days that do not seem so effortless regardless of our best intentions. It's a messy and wonderful process. And although some might argue that this perspective lacks discipline, I believe that gifting our children the freedom to choose their path provides them the opportunity to determine his or her own course and to develop their own sense of inner guidance and self-discipline.
What would it be like if we lived in a world where both parents and children asked more often, "What would Love do now?"
(Laurie Lankins Farley has worked with Neale Donald Walsch for approximately 10 years. She is the Executive Director of his non-profit The School of the New Spirituality and creative co-director of CwGforParents.com. Laurie has published an inspirational children's book "The Positive Little Soul." She can be contacted at Parenting@TheGlobalConversation.com.)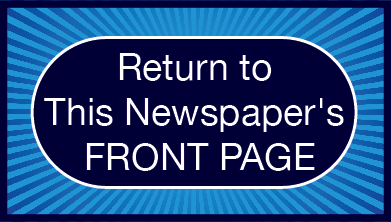 Please Note:
The mission of The Global Conversation website is to generate an ongoing sharing of thoughts, ideas, and opinions at this internet location in an interchange that we hope will produce an ongoing and expanding conversation ultimately generating wider benefit for our world. For this reason, links that draw people away from this site will be removed from our Comments Section, a process which may delay publication of your post. If you wish to include in your Comment the point of view of someone other than yourself, please feel free to report those views in full (and even reprint them) here.
Click here to acknowledge and remove this note: