How to maintain a conscious relationship?
I remember from reading the CWG books that Neale mentions here and there the concepts of building and maintaining a conscious relationship. However, I was wondering whether there is any specific material out there that is solely focused on this topic. Blessings and joy to you…Annalisa
Dear Annalisa…Neale addressed a similar question in our Spiritual Mentoring Program call on Saturday by saying this:
"1. Need nothing.  2. Understand everything.  3. Love all."
Please allow me to elaborate:
1. In a relationship if we Need nothing specific from the other, we can save ourselves a lot of grief. For example, I have found that with my family, sometimes we are pulled in different directions, each of us having our own agenda, especially around the holidays. Things run much more smoothly for me if I don't attach myself to any particular plan—if I don't Need anything in particular to happen—allowing Life to lead me where it will. This appeases everyone, so therefore, I am at peace as well!
2. Entire relationships, indeed, entire lives have been ruined by people who misunderstand the actions of another and hold grudges against them, rather than sitting down, talking things out, and arriving at mutual understanding about why they did what they did. When we Understand the reasons why others do what they do, forgiveness is automatic. Neale calls this "Forgiveness Forgone" because forgiveness is a foregone conclusion when we Understand the reasons people do things we might consider negative.
3. To Love all doesn't mean "free love" in the 1960s sense, as the hit song from that era, "Love the One You're With" recommended. Rather, it means, Love everything that shows up. Byron Katie's book Loving What Is explains this beautifully. Another author, Rick Steves, who is my favorite travel writer, says, "If something isn't to your liking, change your liking." This is a very profound statement that takes on a much deeper meaning than simply what to do while traveling. If we learn to love Life exactly as it is showing up—if we can see the perfection in all of Life—then we live the path of least resistance. This is not to say we are not at choice in every moment. We are, and we're always invited by Life to Choose Again… to re-create ourselves anew in the next grandest version of the greatest vision ever we held about Who We Are. Yet, to do this while living a life resisting nothing is to walk the path of the great Masters.
(Annie Sims is the Global Director of CWG Advanced Programs, is a Conversations With God Coach and author/instructor of the CWG Online School. To connect with Annie, please email her at Annie@TheGlobalConversation.com.
(If you would like a question considered for publication, please submit your request to:  Advice@TheGlobalConversation.com where our team is waiting to hear from you.)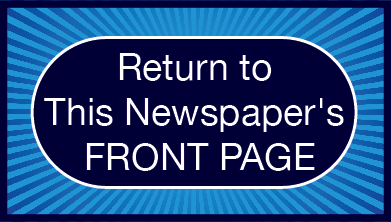 Please Note:
The mission of The Global Conversation website is to generate an ongoing sharing of thoughts, ideas, and opinions at this internet location in an interchange that we hope will produce an ongoing and expanding conversation ultimately generating wider benefit for our world. For this reason, links that draw people away from this site will be removed from our Comments Section, a process which may delay publication of your post. If you wish to include in your Comment the point of view of someone other than yourself, please feel free to report those views in full (and even reprint them) here.
Click here to acknowledge and remove this note: