How can I help the homeless find shelter?
My wife called me crying because of a couple she found in a laundromat. I found out later they were homeless but chose to live their lives in the streets. My wife wanted to help them so we bought them food and gave them blankets and pillows. (I had tried to get them a room in nearby motels, but they were well-known and had created such a mess and "smell" before that the motels had to throw everything away.) Other people had paid cash for a room and then put the homeless couple in there without the manager being aware. In other words, there was "no room in the inn."
Because of my background in law enforcement I found some police officers and spoke to them about a homeless shelter. There are none in the city and there are up to 25 "couples" they are aware of living in wooded areas within the city limits. 
I now feel I would like to help with love, money, and time, to help these people but do not have a clue where to start. Any suggestions?… Mickey
Dear Mickey… How about soliciting help from the churches in your area? Perhaps you can put together a meeting with area church leaders asking them to help you implement a program called "Room In the Inn."
The homeless people can sleep in the church's fellowship halls, taking turns on different nights so that it wouldn't be overwhelming to any one church. If you can get 7 churches to commit, each church would have one night per week. If you can get 14 churches to help, that's just one night every two weeks.
The members can volunteer their time helping with meals and clean-up and have a couple of men from the church designated to stay overnight. The ladies can bring in potluck dinners and breakfasts.
How's that sound? Think how great you'll feel if you get this going! And your sweet wife won't have to cry anymore.
(Annie Sims is the Global Director of CWG Advanced Programs, is a Conversations With God Coach and author/instructor of the CWG Online School. To connect with Annie, please email her at Annie@TheGlobalConversation.com.
(If you would like a question considered for publication, please submit your request to:  Advice@TheGlobalConversation.com where our team is waiting to hear from you.)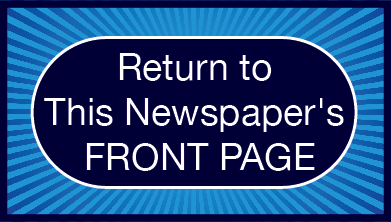 Please Note:
The mission of The Global Conversation website is to generate an ongoing sharing of thoughts, ideas, and opinions at this internet location in an interchange that we hope will produce an ongoing and expanding conversation ultimately generating wider benefit for our world. For this reason, links that draw people away from this site will be removed from our Comments Section, a process which may delay publication of your post. If you wish to include in your Comment the point of view of someone other than yourself, please feel free to report those views in full (and even reprint them) here.
Click here to acknowledge and remove this note: