N.Y. COP GIVES HOMELESS
MAN THE BOOT IN TIMES SQUARE
A New York policeman has given the boot — two boots, actually — to a homeless man who was doing nothing but sitting peacefully on the sidewalk on a recent frigid night.
Police officer Larry DePrimo, of New York's City's Sixth Precinct, has drawn the attention of hundreds of thousands of Facebook users as a result of his actions. He was away from his usual precinct, assigned to patrol Times Square a few nights ago.
Officer DePrimo saw the homeless man sitting on the sidewalk on Seventh Avenue near Forty-Fourth Street, with bare feet. No shoes, no socks. So he gave him the boot. First, he bent down beside the man and said, "Hey, what's up? Where are your shoes and socks?" The man replied simply, "I never had a pair of shoes."
"All I remember." the cop told the press later, "is that it as extremely cold outside, and all I wanted to do was help this gentleman."
The policeman went to a nearby shoe store and said, "Look, this gentleman has no shoes and no socks. I need to get something for him. Something that will last. I don't care what it cost." He then spent $100 of his own money to buy a pair of thermal socks and insulated winter boots. The store clerk used his employee discount to cut the price in half.
The officer then knelt down next to the homeless man and put the socks and boots on him. A passerby from Arizona snapped a picture of the kind act and posted it on Facebook. It went viral within minutes. Soon, the officer was the subject of massive media coverage. He was brought before a press conference. He was on the morning talk shows. He was honored by the NYPD, personally presented special cufflinks by the city's police commissioner.
"I feel very humbled," he said, to be on the same force and in the same company "with all the officers who are real heroes," who've put their life on the line in extreme situations. What he did, he told the press, with "nothing. I was just doing my job. But I just want to say that all cops really aren't bad….and this is just something we do every day."
All of us know this is true. For every rare instance where police have behaved poorly, there are thousands of moments such as this. We all know that. It is good to be made aware of it again with such heart-warming evidence.
To see the snapshot of Officer Larry DePrimo kneeling down to help the homeless man (who thanked the policeman profusely and then quietly walked away), click here.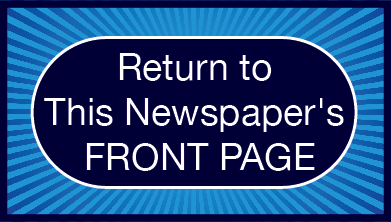 Please Note:
The mission of The Global Conversation website is to generate an ongoing sharing of thoughts, ideas, and opinions at this internet location in an interchange that we hope will produce an ongoing and expanding conversation ultimately generating wider benefit for our world. For this reason, links that draw people away from this site will be removed from our Comments Section, a process which may delay publication of your post. If you wish to include in your Comment the point of view of someone other than yourself, please feel free to report those views in full (and even reprint them) here.
Click here to acknowledge and remove this note: