Why? Why? Why?
This one-word question is surfacing in the minds for so many today, December 14, 2012, as the news of the school shooting in the small town of Newtown, Connecticut, quickly spread around the world.
Why?
A question which may never be fully answered.
As we try to make some small amount of sense out of a situation that simply makes no sense, I join Neale in his invitation to feel, to talk, to share, to explore the way you feel around today's events and to support those around you who could benefit from a mutual exchange of loving energy and a compassionate presence.
So at this point, let's set aside the "Why?" for now and give ourselves permission to feel what we feel…and feel it deeply; to allow ourselves to grieve fully and without conditions or limitations; and to experience the highest level of Love as it expresses through our sadness.
Let us join together to connect with our brothers and sisters in Connecticut within the space of our hearts, drawing upon the essence of who we really are, and be a source of comfort and hope and unconditional love.  If ever there was a moment to decide, to declare, and to demonstrate who you choose to be, I can't think of a better time than now.
I will close with a reflection from Fred Rogers:
"When I was a boy and I would see scary things in the news, my mother would say to me, 'Look for the helpers. You will always find people who are helping.' To this day, especially in times of 'disaster,' I remember my mother's words and I am always comforted by realizing that there are still so many helpers – so many caring people in this world."
(Lisa McCormack is the Managing Editor & Administrator of The Global Conversation.  She is also a member of the Spiritual Helper team at www.ChangingChange.net, a website offering emotional and spiritual support. To connect with Lisa, please e-mail her at Lisa@TheGlobalConversation.com.)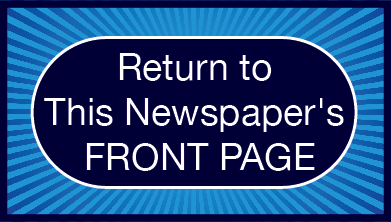 Please Note:
The mission of The Global Conversation website is to generate an ongoing sharing of thoughts, ideas, and opinions at this internet location in an interchange that we hope will produce an ongoing and expanding conversation ultimately generating wider benefit for our world. For this reason, links that draw people away from this site will be removed from our Comments Section, a process which may delay publication of your post. If you wish to include in your Comment the point of view of someone other than yourself, please feel free to report those views in full (and even reprint them) here.
Click here to acknowledge and remove this note: