How to reconcile Oneness with eating plants and animals?
I believe I am one with all life. I do try to preserve life. I do not kill anything I can help killing. I have even taken flies outside (Once there were a bunch trapped inside a window, and easy to catch).  But I have often been perplexed by the fact that I still eat meat. Is eating plant life any different?… Janey
Dear Janey… To me, that's the predicament we have with the way we are separated from our food sources in modern-day society. It's so much easier to eat an animal that has already been slaughtered, prepared, and packaged for our convenience. If I were totally true to myself, I would never eat any meat at all. I haven't consumed any land animals in over 20 years, but still do eat some seafood. But I can tell you, if I had to catch it myself, I wouldn't do it. When I see a fisherman catch a fish and put it in his bucket, it's all I can do to not go over and toss it back into the water!
As for eating whole plants that we call "vegetables," that's not ideal for the spiritually aware person either, as they are also living, breathing individuations of God/Life. I personally feel a little guilty when pulling weeds out of the yard and find myself wanting to give them a "heads up" and apologize!
If you haven't read Conversations With God Book 3, you may want to see what it has to say about how Highly Evolved Beings deal with this question.
CWG says, "Every act is an act of self-definition." If we want to stop eating plants and animals, we can instead choose to eat only their by-products (seeds, fruits, nuts, grains, eggs and cheese) and probably do our bodies, minds and spirits a world of good!
If you're interested in experimenting with a vegetarian diet, I can most highly recommend Vegetarian Cooking For Everyone by Deborah Madison. It's the cooking "Bible" in our house, and if I could only own one cookbook, this would be it. It takes you by the hand and teaches you everything you ever wanted to know about veggies but were afraid to ask. Bon appetit!
(Annie Sims is the Global Director of CWG Advanced Programs, is a Conversations With God Coach and author/instructor of the CWG Online School. To connect with Annie, please email her at Annie@TheGlobalConversation.com.
(If you would like a question considered for publication, please submit your request to:  Advice@TheGlobalConversation.com where our team is waiting to hear from you.)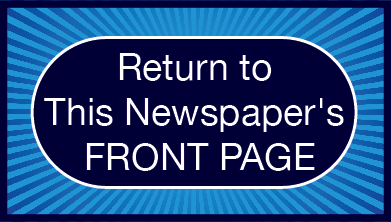 Please Note:
The mission of The Global Conversation website is to generate an ongoing sharing of thoughts, ideas, and opinions at this internet location in an interchange that we hope will produce an ongoing and expanding conversation ultimately generating wider benefit for our world. For this reason, links that draw people away from this site will be removed from our Comments Section, a process which may delay publication of your post. If you wish to include in your Comment the point of view of someone other than yourself, please feel free to report those views in full (and even reprint them) here.
Click here to acknowledge and remove this note: