After Connecticut:
We need an 'unquenchable yearning'
I feel that I would like to spend some time discussing Conversations with God within the context of the sad events in Newtown, Connecticut. Everything that I feel the impulse to share with you will cover a great deal of ground, and so, with your permission, I will place this material in several entries here, across a number of days.
Before getting into, in the days ahead, what CWG has to say about these kinds of events in our world, I want to share with you today some of the views of my friend Rabbi Michael Lerner. Michael, in his just-released newsletter, feels that we definitely need much more restrictive gun control laws in our world — but he says that will never be sufficient to put an end to the kinds of horrible things we witnessed at Sandy Hook Elementary School on Friday.
We will never see that kind of behavior disappear, Michael says, unless our entire global society undergoes "a fundamental transformation of consciousness." I agree with him completely. And what could create such a shift of consciousness?
"We must create a track of education in every school and every grade level that teaches non-violence — both as a philosophy of life and as a practical way to live one's life," Michael says. Again, I could not agree more.
And just what would that look like? Well, says Michael, it would include non-violent communication, and it would teach children and teenagers and college students about…
A. How to value and care for everyone else on the planet  including their parents, teachers, neighbors, friends, and future lovers or partners
B. How to deal with depression, anger, feelings of alienation, powerlessness, stress, and isolation.
C. How to give support to those who are not functioning or are psychologically or spiritually impaired and how to find the correct help for people who need professional help
D. How to recognize and appreciate all the beauty and miraculous wonder of life itself, of the universe, and of human beings
E. How to appreciate and protect the planet from all those forces that are inadvertently destroying it
F. How to end poverty and share the resources of this planet with everyone equally in a planet-sustaining way
G. How to develop one's own capacities as a spiritual, ethical, aesthetically and emotionally developed, mature and loving human being
We are working right now to create just such a curriculum at The School for the New Spirituality, with its CWG for Parents and its CWG for Kids programs (see www.cwgforparents.com)
But why can't we get these kinds of common sense programs into our regular schools? Why does it require the creation of special educational programs such as the one mentioned above? Should not all schools everywhere be teaching this stuff?
Well, as Rabbi Lerner says, "The Conservatives are right (in saying) that human beings and not just guns are the problem, but then they never develop or support an educational system that will teach people the skills we all need."
And, he says, "Liberals fear introducing 'values' into public education for fear that they'd be the 'wrong' values."
Well, the rabbi goes on, "It's time to stop that." He declares that the moment has arrived for us to "fight for a values-oriented education, based on the values of love, caring, kindness, generosity, and protection of the earth."
This is exactly what Conversations with God-Book 2 said 12 years ago when it called for an entirely new kind of education program, in which we teach our children concepts, not merely facts about our world. Concepts such as fairness, kindness, equality, and our oneness with all of life, and with God.
As Michael Lerner says: "Until that happens, Conservatives will always have a good case for devaluing public education, and for saying that only religion teaches values…and liberals will prove their case by not creating an educational system that teaches any value other than "making it" — or, in polite Obama talk, an 'education that prepares our children to compete effectively in the global marketplace' (which de facto means, learning how to advance oneself at the expense of everyone else, so that 'you can be number one and make America number one')."
The outspoken rabbi adds: "Well, guess what helps make you or others number one: violence and power over others. And that message gets reinforced over and over and over again by television shows about crime and the police, about wars and violence, but also by the society valuing and rewarding soldiers who go off to kill innocent people in foreign wars to protect imperial interests.
"So, it takes a whole society to create pathological killers out of human beings who are not born that way, and it will take a societal effort — plus individual efforts — to get these pathological messages out of our consciousness and replace them with loving and caring messages and worldviews."
Rabbi Lerner concludes: "But we can do it, and that is precisely what our Network of Spiritual Progressives is all about (read our Spiritual Covenant with America at www.spiritualprogressives.org). Without this kind of change of consciousness, step one (banning guns) will be ineffective, and possibly dangerous."
At the end of his newsletter Michael included a prayer from Rabbi Rachel Barenblat, Congregation Beth Israel, North Adams, Mass. One line of this prayer, in particular, struck me…
"We are Your hands: put us to work.
Ignite in us the unquenchable yearning
to reshape our world."
What a wonderful combination of words, Rachel…
"The unquenchable yearning to reshape our world."
Yes.
Yes, yes, and yes again. Ignite that in us, Dear God.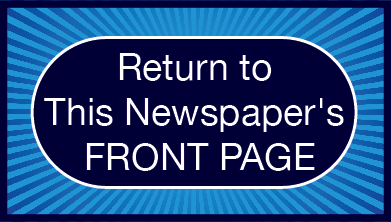 Please Note:
The mission of The Global Conversation website is to generate an ongoing sharing of thoughts, ideas, and opinions at this internet location in an interchange that we hope will produce an ongoing and expanding conversation ultimately generating wider benefit for our world. For this reason, links that draw people away from this site will be removed from our Comments Section, a process which may delay publication of your post. If you wish to include in your Comment the point of view of someone other than yourself, please feel free to report those views in full (and even reprint them) here.
Click here to acknowledge and remove this note: