Meanderings of a Wayward Spirit: Lyrics in the Rough
Some of our most significant breakthroughs and remembrances in life are experienced in the midst of those less-warm and less-fuzzy moments we find ourselves presented with. I'm sure most of us could come up with a time or two in our life when the light of hope and love pierced through walls of darkness.
Laura Jean Pringle's collection of unique and spiritually edgy poems in "Meanderings of a Wayward Spirit: Lyrics in the Rough" takes you on a twist-and-turn, up-and-down journey through some of life's most colorful and sometimes challenging occurrences, offering a fresh and "color outside the lines" perspective from the author's own life experiences.
Laura's poetry paints with a brush dipped in her own personal truth how it feels to stretch and bend around the curves and hairpin turns in our Soul Journey and how exhilarating and cleansing it can feel to express authentically through confusion and frustration, how to push through the illusion of fear and experience that love is at the root of everything.
And that is the theme and message carried through the pages of her heartfelt and raw sharings, which happens to also be the underlying message held within the New Spirituality:
Love is all there is.
Laura Jean Pringle's poetry book "Meanderings of a Wayward Spirit:  Lyrics in the Rough" can be purchased here on Amazon.com.
(Lisa McCormack is the Managing Editor & Administrator of The Global Conversation. She is also a member of the Spiritual Helper team atwww.ChangingChange.net, a website offering emotional and spiritual support. To connect with Lisa, please e-mail her at Lisa@TheGlobalConversation.com.)
(If there is a book, movie, music CD, etc. that you would like to recommend to our worldwide audience, please submit it to our Managing Editor, Lisa McCormack, for possible publication in this space. Not all submissions can be published, due to the number of submissions and sometimes because of other content considerations, but all are encouraged. Send submissions to Lisa@TheGlobalConversation.com. Please label the topic: "Review")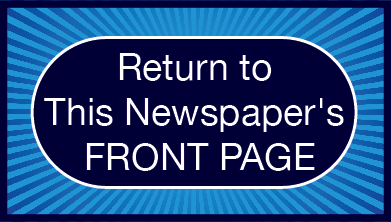 Please Note:
The mission of The Global Conversation website is to generate an ongoing sharing of thoughts, ideas, and opinions at this internet location in an interchange that we hope will produce an ongoing and expanding conversation ultimately generating wider benefit for our world. For this reason, links that draw people away from this site will be removed from our Comments Section, a process which may delay publication of your post. If you wish to include in your Comment the point of view of someone other than yourself, please feel free to report those views in full (and even reprint them) here.
Click here to acknowledge and remove this note: