I discovered Christmas in the airport
This year Christmas did not arrive for me wrapped up in pretty packages with shiny bows, I did not feel the essence of Christmas by getting that front-row parking space at the mall on the busiest shopping day of the year, and I did not experience Christmas by savoring all the extraordinary food and festivities that plentifully show up this time of year.
I experienced Christmas in the airport.
As we joyfully awaited the arrival of my son's plane near the gate, I noticed the people gathered around:  little children in their pajamas, parents poised with video cameras, families hugging, laughing, crying, some people sleeping on the floor, men with flowers, women with gifts, all anticipating the return of someone special.
The realization was palpable.
You could see Christmas.
You could hear Christmas.
You could smell Christmas.
You could FEEL Christmas.
But it had nothing to do with trinkets or doo-dads, shopping malls or Christmas sweaters, cookies or egg nog, churches or Santa Claus.
It had everything to do with our relationship with each other.
Christmas serves as a reminder of our presence in each other's lives.  And on this particular day, in the wee hours of the morning, I experienced the significance of being in that Holy Space, witnessing and feeling the significance of who we are to each other.  And while I was especially tuned in to the long-awaited reunion with my beloved son, I became keenly aware of the larger picture, that this night was an opportunity to experience unity with all those gathered together; that what I became a part of  was no coincidence, but rather an invitation to carry forward what I was experiencing beyond the walls of the international airport, out into the world, and into the lives of others.
And not only to carry this experience forward simply through Christmas Day, but to extend the appreciation of and gratitude for who we are in relation to each other in every moment of my life…even in the moments when we must physically part once again with a loved one.  In two weeks, when I find myself at the international airport again, but this time to say goodbye, I will enter the space with those gathered around with intention and compassion, knowing that we are all in that Holy Space not only with each other, but for each other…and that we are ALL each other's loved one.
And I will once again discover Christmas in the airport.
(Lisa McCormack is the Managing Editor & Administrator of The Global Conversation.  She is also a member of the Spiritual Helper team atwww.ChangingChange.net, a website offering emotional and spiritual support. To connect with Lisa, please e-mail her at Lisa@TheGlobalConversation.com.)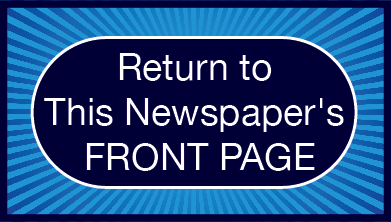 Please Note:
The mission of The Global Conversation website is to generate an ongoing sharing of thoughts, ideas, and opinions at this internet location in an interchange that we hope will produce an ongoing and expanding conversation ultimately generating wider benefit for our world. For this reason, links that draw people away from this site will be removed from our Comments Section, a process which may delay publication of your post. If you wish to include in your Comment the point of view of someone other than yourself, please feel free to report those views in full (and even reprint them) here.
Click here to acknowledge and remove this note: