So You Want To Change The World? Series Part Two
Part Two: Joy to the World (and We Mean It)
Within the holiday season, it becomes very, very easy to be focused on everything but being happy. Much of the time and energy spent this time of the year is fixated on guilt about spending too little or too much, worry about future parties and plans, and relief only when the busyness season has come and gone. The only change we seem to want, is a change of pace. But is that all we really want?
When we look to change our world, we first need to change our basic ideas about the holidays, and in turn, life and time itself. As noted in Conversations With God For Teens, the Three Way Path includes the extraordinary choice to Spread Joy. No matter how busy the moment, how rushed the event, we can easily find joy in it, and let it be known to the world. Regardless of what faith, culture, religion, or traditions that have been adopted, we can enJOY the holidays. By simply being happy, during Christmas, Hanukkah, Kwanzaa, New Years, and every holiday in between, we can be joyful – and be merry.
In the classic movie, Miracle on 34th Street, we are reminded that "Christmas isn't just a day…it's a state of mind". I will go along further and say that the holidays are a state of being – one that we CHOOSE to embody and embellish.  We choose to embody joy, and so we choose to live in a state of blissful euphoria. By living in this state of joy, we live in the highest state of ourselves. As we become the pure manifestation of unconditional happiness, we love everything – and everyone – for who they are and what they choose to be. So why save it for only ourselves?
Just as in Frank Capra's motion picture It's A Wonderful Life, sometimes we forget how often and how deeply we affect the lives of everyone around us. When we spread joy, the energy of the feeling ebbs and flows through the incredibly intricate patterns of our relationships. As we send out this feeling, it is received warmly by our friends, our family, and the universe itself. Whether we confirm our experiences with laws of physics or the ways of karma, we know that what we put into the world will be what we receive, and what the world will receive. When we share our giving and receiving, joy becomes a never-ending cycle, with no beginning and no end, that only circulates in the upmost elation of life itself. Sounds like a great gift for any generation.  
In the remainder of the holidays, 2012 will come to pass. We are all set to make our New Year's resolutions, and this year we will truly decide to change our world, and change ourselves. So for 2013, I will spread joy – I will be the grandest version of the greatest vision I ever held about how happy I truly am. And if we ALL spread that message, it will bring joy to every teen, across the nation and across the globe. In the new year and the new season, spread joy – because it's contagious!   
(Lauren is a Feature Editor of The Global Conversation. She lives in Wood Dale, IL, and can be reached at Lauren@TheGlobalConversation.com)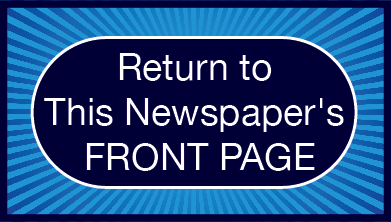 Please Note:
The mission of The Global Conversation website is to generate an ongoing sharing of thoughts, ideas, and opinions at this internet location in an interchange that we hope will produce an ongoing and expanding conversation ultimately generating wider benefit for our world. For this reason, links that draw people away from this site will be removed from our Comments Section, a process which may delay publication of your post. If you wish to include in your Comment the point of view of someone other than yourself, please feel free to report those views in full (and even reprint them) here.
Click here to acknowledge and remove this note: