Where does God go?
For me, the most challenging aspect of "being human" is the process of maturing into a relationship of reconciliation—with a Creator that seems to be, at its very essence, Love—but at the same time allows "bad things" to happen to "good people".
The first time I was faced with this paradox was when I had just turned twelve, and it was the morning after my grandmother was killed in a horrible car accident. She was broadsided by another vehicle and was crushed, pinned in the car for hours before they were able to finally remove her and take her to the hospital. She died on the operating table, her heart finally giving out.
Meanwhile, I was back at her apartment waiting for her. She had gone to get me a sleeping bag because I didn't have one, and my family was planning to meet up the next day at a beach house we had rented to celebrate my grandmother's birthday. My parents had been on a short road trip with good friends but were on their way to the coast to reunite with us the next day; my brothers were away with their own friends and had planned on the same. Uncles and aunts were already at the beach house or making their way there that night and Grandma and I were to leave the next morning.
After a police officer came to my grandmother's door to let me know there had been an accident, I left her apartment and walked the few blocks to where our own house was, moving as if in a dream as the late afternoon light turned to darkness. Not knowing what else to do, I sat on the stairwell near the living room with a bible under my hand and prayed to a faceless god: "Please. Please save Grandma."
She was seventy-six; she worked out daily at the local gym, and went on walks with my mom, each morning appearing at the back door to our kitchen with her blue Cooper's Landing coffee mug and a big, wide smile. She had a wonderful laugh that lit up any room, wore pantsuits and scarves and orangey-red lipstick and kept her hair a chestnut color, with soft waves. Whenever we came over for card playing, or football games or holiday dinners she would have her Ray Charles record playing as we entered the apartment and dishes of salted peanuts, potato chips, and onion dip. She was kind; she was good; she was everyone's favorite relative. She came from strong Kentucky stock, and after raising her six brothers and sisters due to their parents dying young, she made her way across the United States to Alaska, where she met my grandfather, and where they homesteaded, and began their own little family.
"Please," I pleaded. "Please, God, take a criminal, a rapist or a murderer. But don't take Grandma." I hadn't yet had anyone this close to me die, and until then I believed that because we were "good" people, nothing "bad" would ever happen to us. Since then, of course, I have come to believe that every human being is Good, and hold very different ideas about "criminals, rapists; murderers". But at twelve years old, I had no understanding yet of why people do what they do—of the unspeakable things that had perhaps been done to them—and in my innocence I supposed I also believed that each of my family members would live to be old and gray and slip away during a restful sleep and with a peaceful smile.
She died late that night and as I climbed into bed wailing, hot tears streaming down my cheeks, I was certain that I would never see my parents again either—sure that they would also suffer a car accident on their way back home now that I believed "god" could suddenly become absent and was nowhere to be found. To my disbelief, in the early hours of the morning, my parents appeared at my bedside and held me and we all cried together for a time, clear that life was precious, and grateful for what we still had.
It was the next day that I began my spiritual quest to make sense of what didn't make sense to my heart, or to my mind. I no longer believed in any god. The god I thought I knew was kind, was gentle, and loved us. Whoever let this cruel event take place was no longer a god I cared to stay loyal to. Why couldn't my grandma have died instantly? Was it really necessary that she lie semi-conscious, alone and in pain for hours, knowing that she would probably not survive, and that all of her family would be devastated? These are the questions that caused me to question everything.
As my search continued and as I matured I realized that the way my grandmother passed was her gift to me. She woke me at a young age from a certain, deep sleep that could have lasted easily through this lifetime and for many more. Now I believe that no person dies without their Soul's knowledge of what gifts the circumstances of their passing will bring to their own evolution, and to the evolution of the Soul Family they travel with.
And if I believe that "god" is Love, then there is no way I can reject the countless ways that tragedy seems to open hearts long-closed or thickly armored; no way that I cannot observe how someone's passing inspired growth where there was stagnation, and turned a barren ground into something fertile again, inviting Life to reinvent Itself…
Today, as I finish this article, we are grieving the swift, sudden passing of one of our beloved staff and friends who was with us all only a few days ago, celebrating the turning of the New Year. Without Patty Hammett, administrator of the Conversations with God Foundation, and her eighteen years of loyalty to the messages in the Conversations with God books, so much may never have been accessible for many, many thousands. And the caliber of the friendship she offered each of us was as close to angelic as one could hope to encounter with even one other human being in a lifetime.
Dying at the young age of 49, she leaves behind two sons, both still in their teens, and our hearts break open…
Last year I was given a book called The Book of Awakening, by Mark Nepo. It's a book of days, each day of the year an offering and a sharing of what Mark has come to understand through two battles with cancer and myriad other challenging experiences. On the page of April 22nd he describes the aftermath of his first chemo treatment where he found himself near delirious on the floor of a Holiday Inn after twenty-four hours of being sick every twenty minutes. His wife, standing by in desperation and panic, called out, "Where is God?!"  Mark says that from his pale, slumped form he answered: "Here. . . right here."
On his website I find this poem:
It's as if what is unbreakable—
the very pulse of life—waits for
everything else to be torn away,
and then in the bareness that
only silence and suffering and
great love can expose, it dares
to speak through us and to us.
It seems to say, if you want to last,
hold on to nothing. If you want
to know love, let in everything.
If you want to feel the presence
of everything, stop counting the
things that break along the way.
(Mark Nepo)
"It seems to say, if you want to last,
hold on to nothing. If you want
to know love, let in everything.
If you want to feel the presence
of everything, stop counting the
things that break along the way."
– em claire
(To contact em, please write to her at: em@emclairepoet.com.)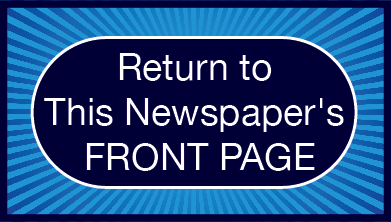 Please Note:
The mission of The Global Conversation website is to generate an ongoing sharing of thoughts, ideas, and opinions at this internet location in an interchange that we hope will produce an ongoing and expanding conversation ultimately generating wider benefit for our world. For this reason, links that draw people away from this site will be removed from our Comments Section, a process which may delay publication of your post. If you wish to include in your Comment the point of view of someone other than yourself, please feel free to report those views in full (and even reprint them) here.
Click here to acknowledge and remove this note: