Love can define us
This week my goal has been to write the next lesson for the School of the New Spirituality's website CwGforParents.com. The Conversations with God concept I've had in mind is "Every act is an act of self-definition." Little did I know that I would have the opportunity to experience this very concept in real time… well, I guess I should have expected the Universe (by the "Universe" I understand I am saying myself) to present me with an instance of that which I write, as often happens when I am writing about…well…anything! But seriously, Self, did it have to coincide with the U.S. gun debate?  A matter which I had most definitely decided against writing about? Ah, therein lies the rub! I had avoided the topic, so I, and the Universe, made sure I had to confront my own fears and feelings about it to be sure I understood. Well played, my friend. Well played.
Please keep in mind as you proceed that while you are about to read my story, it could easily be anyone's story. And while how I handled myself, in this particular situation, may have worked for me in the moment, it may not work in every moment. So I invite you, as you read the story, to ask yourself: How would I wish to define myself, if I were ever to be in a similar situation, with my child?
I am always cautious and aware of my surroundings but try not to be overly concerned about safety as I am a pretty optimistic, love-seeing person. But my safety instincts are on higher alert when my daughter is along. She and I were walking to our car in a part of town which I would not classify as either overly dangerous or overly safe, when a young male began to stalk us like a lion would stalk its prey. I noticed his odd behavior immediately, but the fact that he didn't strike while we were out of our car indicated to me that he hadn't yet committed to his course of action. Still it was also obvious his intention wasn't to say an innocuous, "Hi! How're ya doing?" Of course, if he asked me for my purse and the keys to my car before we had gotten inside, he could have had them!
Anyway, once inside the car, I watched as he prowled and paced, casing the area checking out his chances with both, us and the surrounding parked cars – looking in windows and watching us; assessing, I guess for vulnerability, belongings, etc. Beyond my intuition of interpreting his movements, it is hard to describe what was happening other than that he was acting aggressively, making a clear show that he had control of the exit of the one-way street. He was erratically crossing back and forth in front of my car and using threatening body language. I sat calmly for a few moments, remembering that fear would only feed a potential power struggle and tried to keep my wits about me; calling upon my inner knowing for guidance. I couldn't really turn the car around because the street was too narrow. I also didn't feel I could reverse the car up to the previous block. I knew the best way out was to proceed forward, cautiously. I took a deep breath and made a call on my cell phone because I figured that would accomplish a couple of things: Making an obvious show of being on the phone would establish a "witness" of sorts and might make him think twice before acting; especially since he already seemed in conflict with himself. I also thought it would help me to convey confidence, without being overly confrontational, that I was getting myself and my daughter out of there safely. In retrospect, it might have been smarter to call the police, but I called my mom…sorry, Mom!
So, as I pulled slowly away from the curb, he made a show of jogging away, and as I suspected, was waiting for me as I turned the corner into the alley (the only exit from the street), blocking the way, with his hands on his hips. I looked at him – straight in the eyes – and slowly but confidently kept driving, talking animatedly on the phone, all the while repeating in my mind, "We are safe." He was, by this time between five and ten feet in front of me and I guess he felt it was time to make a decision. He nodded his head to me, stepped aside and let me pass, at which time I sped away! The whole incident probably lasted for only three minutes.
I cannot be sure what he intended. I cannot be sure if it was my confidence and love in the face of his indecisiveness that stopped him or if he was just playing a game and trying to scare me. Maybe my daughter's light surrounded us, an angel was in the front seat with me, a host of other possibilities, or all of the above could have affected the outcome. I just don't know. All I know is that we left safely. I didn't have to threaten violence. I didn't have to pull a gun. I did have the luxury of a car around me as a measure of protection and I could have driven fast if I had to. But even in that moment when I thought, "Oh, I understand what it means to be willing to do anything to protect your child, including driving my car over another human being," I still asked myself: "Who is to say our lives are more important than his?"
In the following days, a number of people who know my long-standing feelings about guns have said, "I bet you feel differently now! When are you going to go buy a gun?" My answer is the same as it has always been, but maybe even a little stronger. "No, I am not going to buy a gun."
In the short moments of the event, I saw two scenarios lay out before me. I saw one in which, if I had different beliefs about the world, I could have flashed a gun (one I didn't actually have, mind you) to show him who was the boss…in this imaginary scenario I could say I have the power and am not to be messed with! And then in that imaginary scenario, I saw it escalate faster than you can spell G-U-N. I saw him pull one faster than I could fire mine (or take mine from me) and I saw my daughter and me shot, bloodied, and dead.   And I saw my husband flying home from his business trip to plan/attend our funerals because I stupidly flashed a gun I was not really prepared to use.
And then, in the other scenario, the one with the act I chose, and still choose, to define me, I chose love, compassion, and careful thought to understand that this was a conflicted kid who saw a possible opportunity and, maybe, needed a way out. I gave him that out by being confident, assertive, and non-threatening. I didn't challenge him to a duel, but looked him straight in the eye, and conveyed with strength and love (of life, my daughter, and yes, even of him), "You don't want to do this!"
I am so grateful for our safety. I am grateful that I, in some way, prevented him from that single act. And I pray that he thinks of that moment before he enters into the next act that defines him.
How will you choose to allow your next acts to define who you are? How will you illustrate how every act is an act of self-definition to your child?
(Emily A. Filmore is the Creative Co-Director of www.cwgforparents.com. She is also the author/illustrator of the "With My Child" Series of books about bonding with your child through everyday activities.  Her books are available at www.withmychildseries.com. To contact Emily, please email her at Emily@cwgforparents.com.)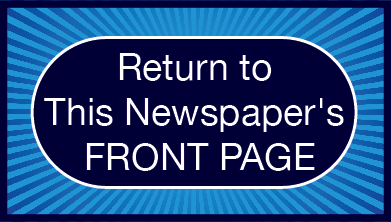 Please Note:
The mission of The Global Conversation website is to generate an ongoing sharing of thoughts, ideas, and opinions at this internet location in an interchange that we hope will produce an ongoing and expanding conversation ultimately generating wider benefit for our world. For this reason, links that draw people away from this site will be removed from our Comments Section, a process which may delay publication of your post. If you wish to include in your Comment the point of view of someone other than yourself, please feel free to report those views in full (and even reprint them) here.
Click here to acknowledge and remove this note: