When it's not selfish to be selfish.
Dear Therese,
I am a young stay at home mother of two, happily married, and I am a fairly spiritual person.  My life is really good, but I still feel kind of depressed.  I read CWG saying that my life isn't about me, it's about others, so I give all I can to my children, my husband and I do volunteer work.  I think I need some "me" time, but I feel guilty because that might take away from my giving to others.  What am I missing?  Aren't I supposed to feel better because I am giving?
Ann in Missouri
Dear Ann,
Yes!  You are supposed to feel better, but it isn't your fault that you don't.  Cultural influences around the world tell us that women are not supposed to be selfish, that they are not equal to men, that they should be ashamed, and that time for themselves is time they should be using to give.  They have it backwards.
Ann, you are one of the "others" that you can give to.  You are certainly an "other" to those who know you.  Are you trying to do all of this alone, or are you reaching out and taking help when it is offered?  I know that I thought I had to be strong and independent…but it only isolated me.  It is not weakness to ask for help.  If it is okay to give to others, it is also okay to give to yourself.
Let me expand on that.  If you do not fill yourself up, do you realize that you are not really giving as well as you think you are?  When you are running on fumes, even if you are giving all that you are capable of giving, the person to whom you are giving still knows they are not being given the very best you can give.  They may not know why something doesn't feel right and true, but they know it, and don't accept your efforts in the way you think they should…which means your effort was inefficient at best.  We do no one full justice when we do not give ourselves full justice.  When we are insufficiently full, we give insufficiently.
It is not selfish to have "me" time, if the intent of that time is to make yourself whole, so that you may give of yourself well.  That is the mistake we make in our cultures.
selfish |ˈselfi sh |
adjective
(of a person, action, or motive) lacking consideration for others; concerned chiefly with one's own personal profit or pleasure.
Sweetie, you do not fit the description of "selfish".  You do fit the description of tired, and needing to fill yourself.
Taking "me" time can take many forms.  The first form I would suggest is simply using the word "no" more often.  If you are like me, the kids will invariably come into the bathroom whenever you are there…close the door!  I even wrote a poem once called, "The Temple That is my Bathroom"!  quiet, personal time, consciously taken, does not need a special space.  Take a bubble bath, or long hot shower, and shave those legs or use that loofah for more than 10 seconds…consciously enjoying the delicious time taken just for you.  Meditate…there are many ways of meditating that don't require you to sit for an hour, including simply being aware of your breath, or stopping for a moment and noticing who you are with respect to your surroundings.
There are grander things, of course, like taking a short vacation by yourself, or with your spouse to get reacquainted, going to two movies in the same day, auditioning for a play (not volunteering, unless it allows you to move into an area of joy you don't usually get to experience), or sending the kids off to grandmother's for a week.  Consider going on a retreat.
"Me" time is essential…and you should also thank your depression for helping you to be aware of what is not working for you.  Depression gets a bad rap in this world.  Yes, there are people who are clinically depressed, and that is a very different thing, but most of us are called by depression to do something very simple…to stop…and listen to our bodies and our spirit, and recognize what is not working.  Pay attention to it.  It could also be a sign that you are not eating well, BTW, so remember that you are a mind/BODY/spirit being.
So, sweet Ann, be selfish.  You just might find your full magnificence if you are!
Therese
(Therese Wilson is a published poet, and is the administrator of the global website at www.ChangingChange.net, which offers spiritual assistance from a team of Spiritual Helpers responding to every post from readers within 24 hours or less, and offers insight, suggestions, and companionship during moments of unbidden, unexpected, unwelcome change on the journey of life. She may be contacted at Therese@TheGlobalConversation.com.)
(If you would like a question considered for publication, please submit your request to Advice@TheGlobalConversation.com, where our team is waiting to hear from you.)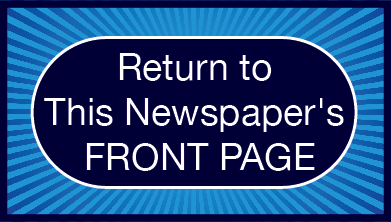 Please Note:
The mission of The Global Conversation website is to generate an ongoing sharing of thoughts, ideas, and opinions at this internet location in an interchange that we hope will produce an ongoing and expanding conversation ultimately generating wider benefit for our world. For this reason, links that draw people away from this site will be removed from our Comments Section, a process which may delay publication of your post. If you wish to include in your Comment the point of view of someone other than yourself, please feel free to report those views in full (and even reprint them) here.
Click here to acknowledge and remove this note: