Are we confused about love?
As I take more time to look around and examine what is going on in the world today, it has become clear to me that most people are confused about the true nature of love. In the book The Storm Before the Calm, Neale Donald Walsch says you may ask yourself, "What is confusing about love?" However, I believe the question could be, "What is the true nature of love and could I have it confused with something else?"
I have stated in my writing before that love is a feeling, not just a word. Love is, in my opinion, part of our DNA. It can't be avoided.  It is the nature of the human soul to experience the feeling of love, especially between a parent and child. It is the kind of love that never separates you no matter what. No distance, no absence, etc., can dissolve a love that is born unto you.
So as I observe some relationships between parents and their children, I have strongly begun to suspect that what I am witnessing may actually be a confused idea about the true nature of love. In our society today, we have put fear in place of love, control in place of love, guilt in place of love, or other emotions have been expressed in place of love. As a parent, it is quite common to allow those emotions, actions, and reactions to show through, shadowing the true nature of love.
What is the true nature of love?
It is you…just being. It is teaching, it is understanding, compassion, tears, laughter, and it is nature itself. There is nothing you have to do to love, nothing you have to be. Love is just being, allowing, and listening. I am not suggesting that as a parent you should not react to anything or not express frustration or even anger; I am merely suggesting that love is just there and you can nurture it through that understanding.
The true nature of love is "hot-wired" in our developing brain in the womb. For example, our sexual orientation is within that wiring, but many strongly believe that is not natural to love and share in a physical relationship with the same gender. However, very young children do not see gender. Sure, on the outside they might notice differences, but not on the inside, not in the soul. That, in my opinion, is the true nature of love.
Let me give a stronger example. What if we, the human race, never spoke a single word to one another? What if love was only expressed through our actions with everyone we encountered on a daily basis, and especially with our children? What if words never influenced any of us regarding politics, religion, the color of our skin, our sexual orientation, etc? How do you think your child would view the world, themselves, their parents, their friends? And as they grew, how do you think this would affect how they would internalize love and show love outwardly in the world? Imagine if we couldn't express judgment onto our children through our confusion about the true nature of love? What if we, rather, allowed them to just be what they are, "Love," through guidance, affection, compassion and the five natural emotions – explained in Conversations with God as love, fear, envy, anger and grief- of course, all while doing so without condition!
My thought is that if we begin to understand that we have a confused idea about the true nature of love…and then move toward an expression of pure love…our world would change, morph into a beautiful ball of loving energy. I can have that idea about love, can't I?
(Laurie Lankins Farley has worked with Neale Donald Walsch for approximately 10 years. She is the Executive Director of his non-profit The School of the New Spirituality and creative co-director of CwGforParents.com. Laurie has published an inspirational children's book "The Positive Little Soul." She can be contacted at Parenting@TheGlobalConversation.com.)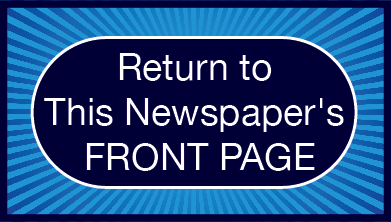 Please Note:
The mission of The Global Conversation website is to generate an ongoing sharing of thoughts, ideas, and opinions at this internet location in an interchange that we hope will produce an ongoing and expanding conversation ultimately generating wider benefit for our world. For this reason, links that draw people away from this site will be removed from our Comments Section, a process which may delay publication of your post. If you wish to include in your Comment the point of view of someone other than yourself, please feel free to report those views in full (and even reprint them) here.
Click here to acknowledge and remove this note: