Co-Worker is Driving Me Crazy
I have a co-worker who I just don't get along with.  I do my best to be nice, have tried the "kill her with kindness" approach, but I have to admit I am getting sucked into the drama of it all more and more.  I don't like having a relationship like this in my life, I sometimes dread going to work because I don't want to have to interact with her, and I certainly don't like the way I act sometimes because of it (gossiping, complaining, acting less than my highest self).  I'm not exactly sure what the problem is, I think our personalities just don't match, but it's beginning to drive me crazy because it's taking up so much of my energy!  How do I make this problem go away?
Janelle, TX
Hi Janelle,
On this day of your life, I believe God wants you to know…
…that you cannot hope to solve any problem using the
same energy that created the problem.
Whether it's the endless wars in the world or the
unending quarrels and fighting in your own home, the
problem is the same: conflicting energy. If you want
to change the outcome, change the energy.
The extraordinary aspect of this solution is that you
do not have to wait for the other party in order
to do it.
Do you receive the daily emails from Neale?  If not, I highly recommend them, you can sign up at www.nealedonaldwalsch.com.  Anyway, the above quote is from the email sent out today, actually, and I believe it addresses your question perfectly.  In other words, you cannot fix a problem from inside the problem.  You must move outside of it, and actually shift your attention away from it.  This approach is difficult for most to understand, because it can appear to be avoidance, and we have been conditioned in our society to attack a problem head on.
I assure you that shifting your attention is actually not avoiding it.  It's "changing the energy", as Neale articulates above.  When we change the energy, we are giving ourselves access to more information, broader perspectives, and yes, solutions.  And, as also articulated above, you do not have to wait for the other party in order to do it.  This is another great demonstration of how you can always control your experience of something, even if you can't control the event itself.
So how exactly do we change the energy?  What does that look like? 
It looks like shifting your attention to things that feel better, to things you can control.  You may not be able to control what your co-worker says or does, but you can most certainly choose what you say and do.  You may not be able to choose how your co-worker perceives you, but you can most certainly choose how you perceive her.  Instead of focusing your attention on what you don't like about her, consciously focus your attention on what you do like about her.  And I get it, that may be difficult at first, but I urge you to give it a try.  Even the smallest of things, do you like her hair color?  Perhaps she has a nice smile, or she actually does her job really well.  Furthermore, shift your attention to things you like about yourself, who are you being when you feel you are being your higher self?  What are you grateful for in your life?  In your job?  What things in your life are occurring that you wouldn't label as "a problem"?
All of these things, including other things such as meditating, journaling, spending time with people you love, doing things you love to do, help shift the energy.  And, while it may appear that you are not directly addressing the problem, you're right, you're not.  In other words, you are no longer looking at it as a problem, and in time, it no longer is experienced as a problem.  Trust me, I've seen it happen time and time again.
One more thought for you, Janelle: when you find yourself thinking about this co-worker, try just sending her positive, loving energy, just as she is.  Silently bless her, and show her the greatest demonstration of love possible by allowing her to walk the path her soul has chosen to walk at this point.  Remember, in the largest picture, your soul and her soul have already made an agreement to help each other out in this lifetime, to give each other a certain experience of yourselves through one another.  For a deeper explanation of this, check out "The Little Soul and the Sun", by Neale Donald Walsch.
(Nova Wightman is a CWG Life Coach, as well as the owner and operator of Go Within Life Coaching, www.gowithincoaching.com, specializing in helping individuals blend their spirituality with their humanity in a way that makes life more enjoyable, easy, and fulfilling.  She can be reached at Nova@theglobalconversation.com. )
(If you would like a question considered for publication, please submit your request to: Advice@TheGlobalConversation.com, where our team is waiting to hear from you.)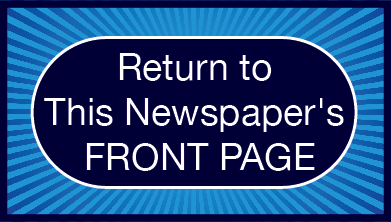 Please Note:
The mission of The Global Conversation website is to generate an ongoing sharing of thoughts, ideas, and opinions at this internet location in an interchange that we hope will produce an ongoing and expanding conversation ultimately generating wider benefit for our world. For this reason, links that draw people away from this site will be removed from our Comments Section, a process which may delay publication of your post. If you wish to include in your Comment the point of view of someone other than yourself, please feel free to report those views in full (and even reprint them) here.
Click here to acknowledge and remove this note: